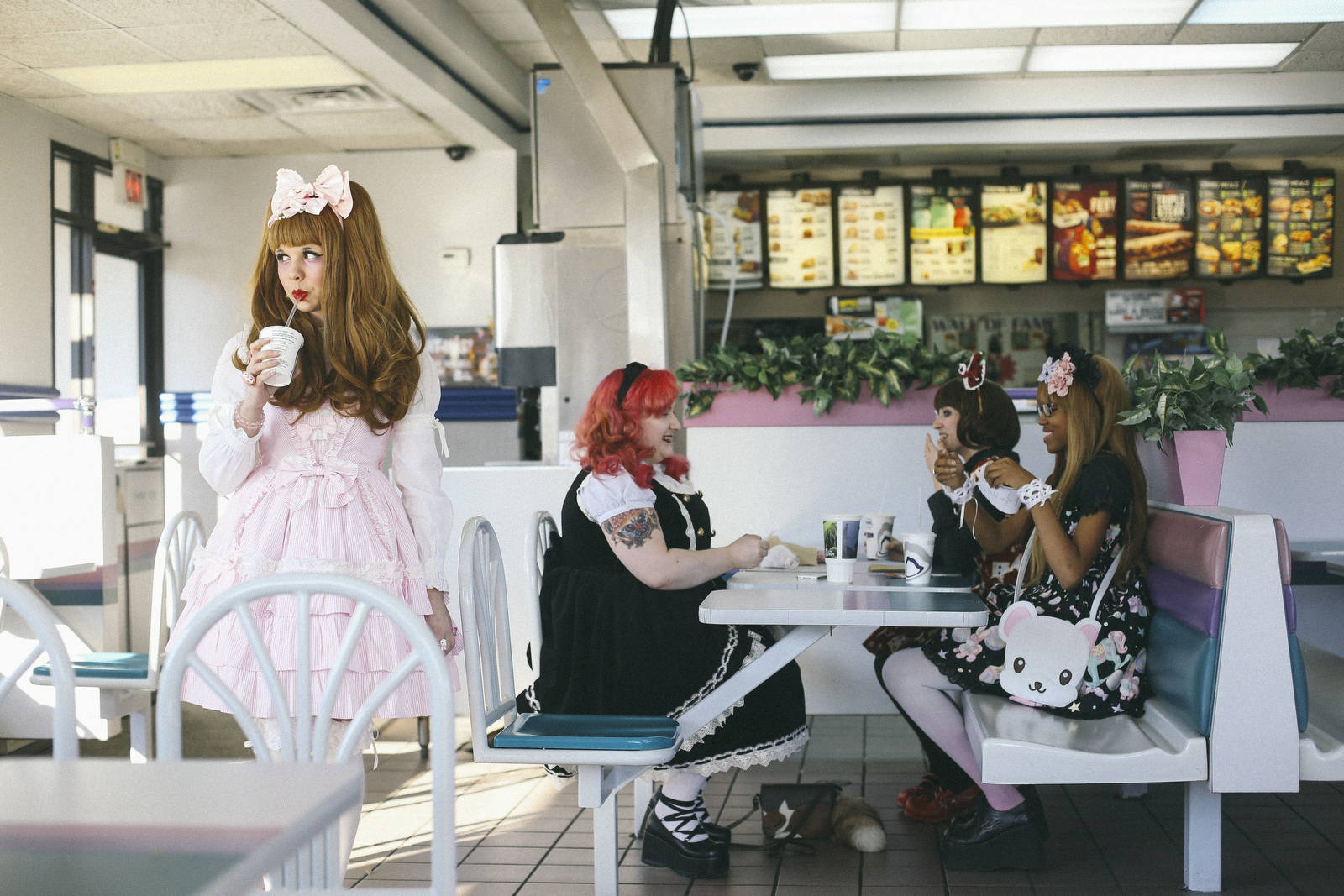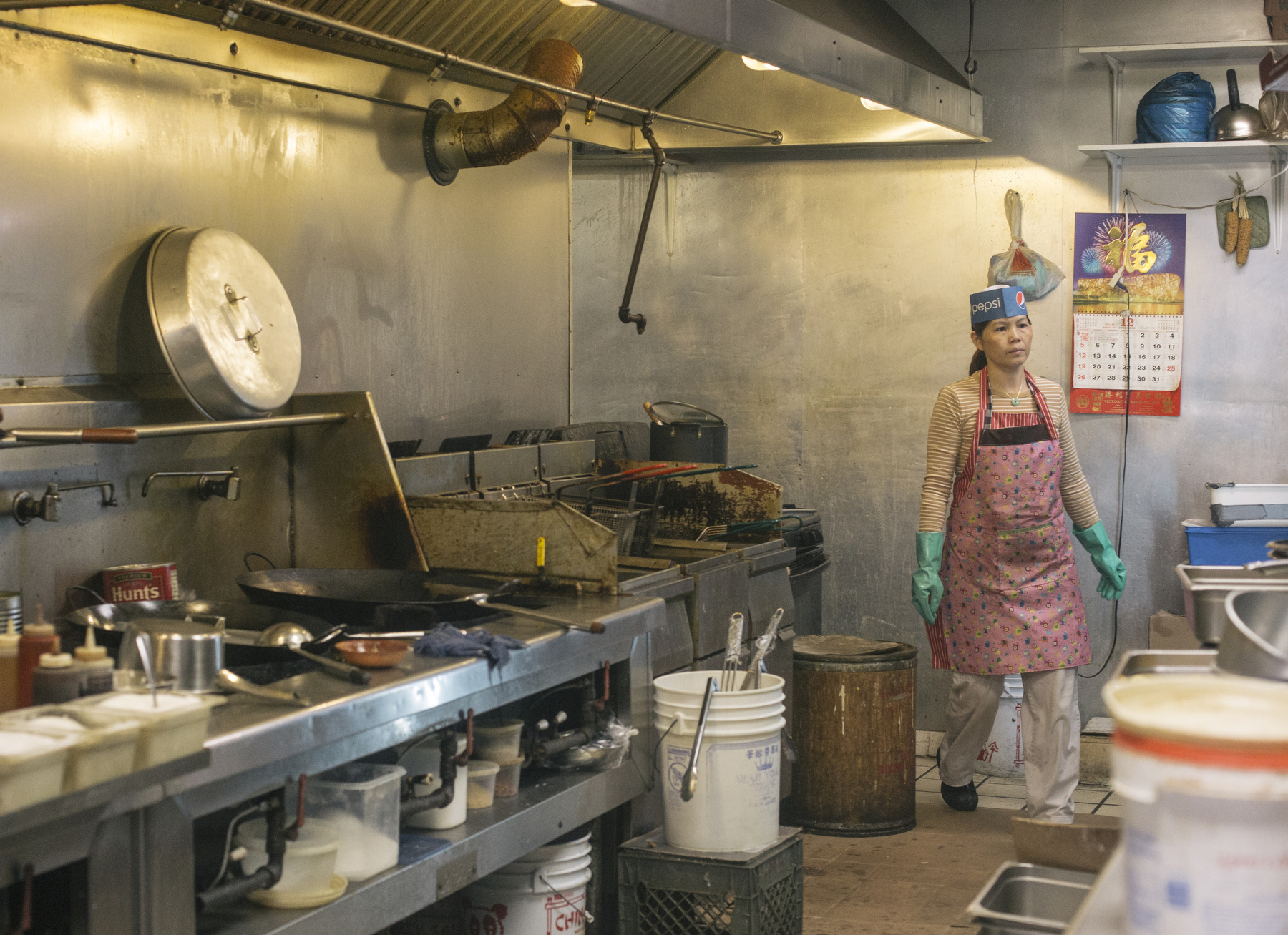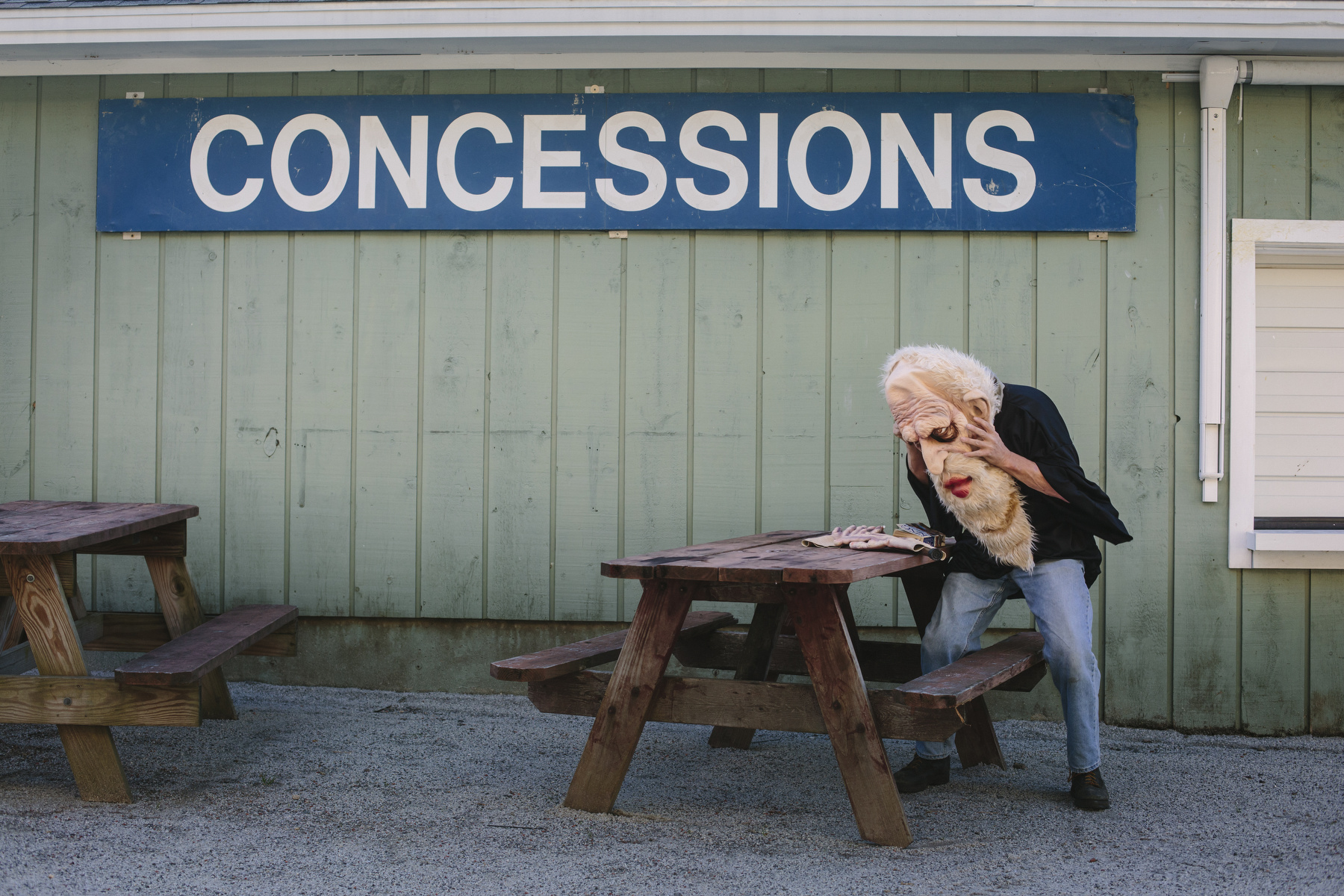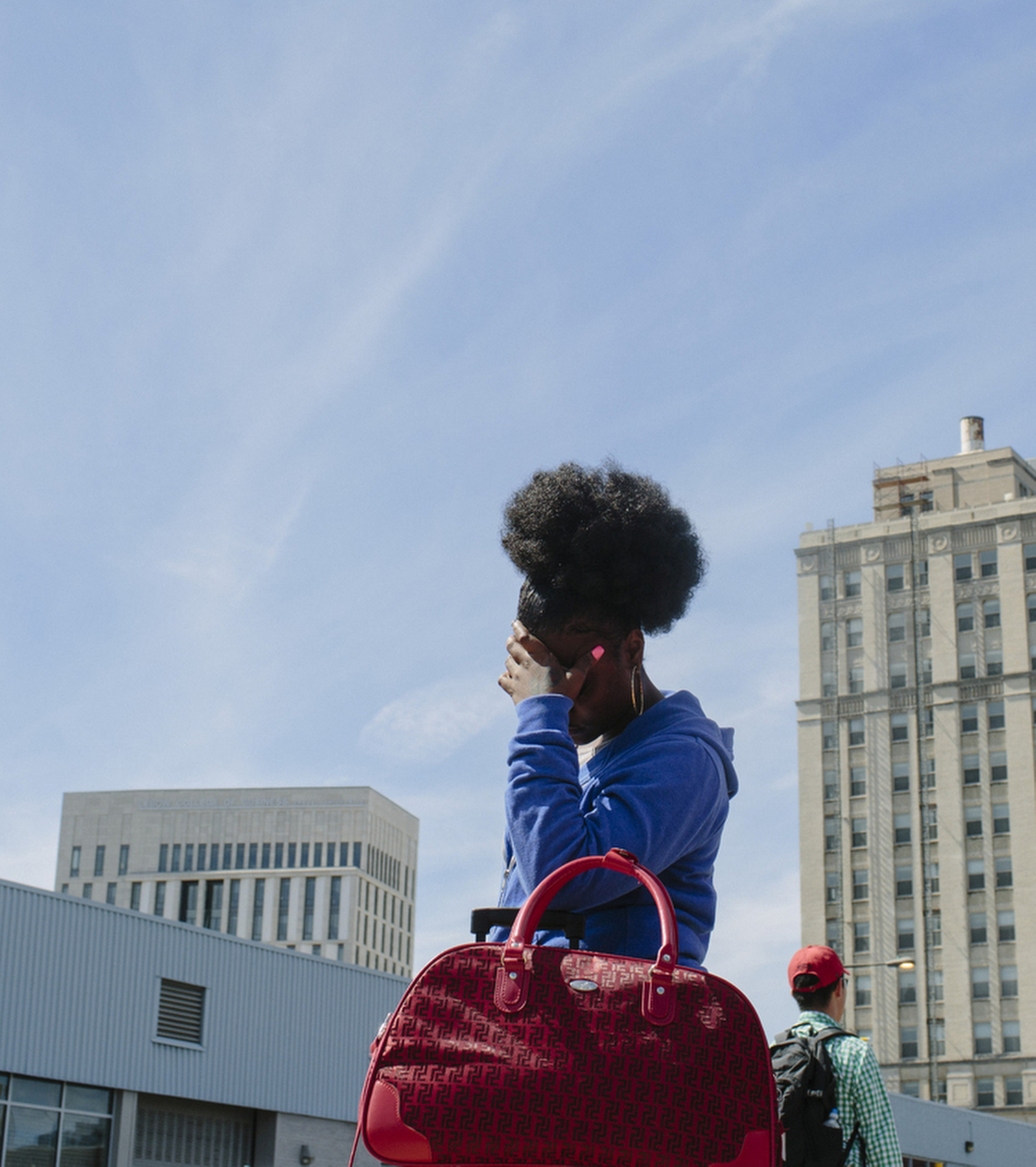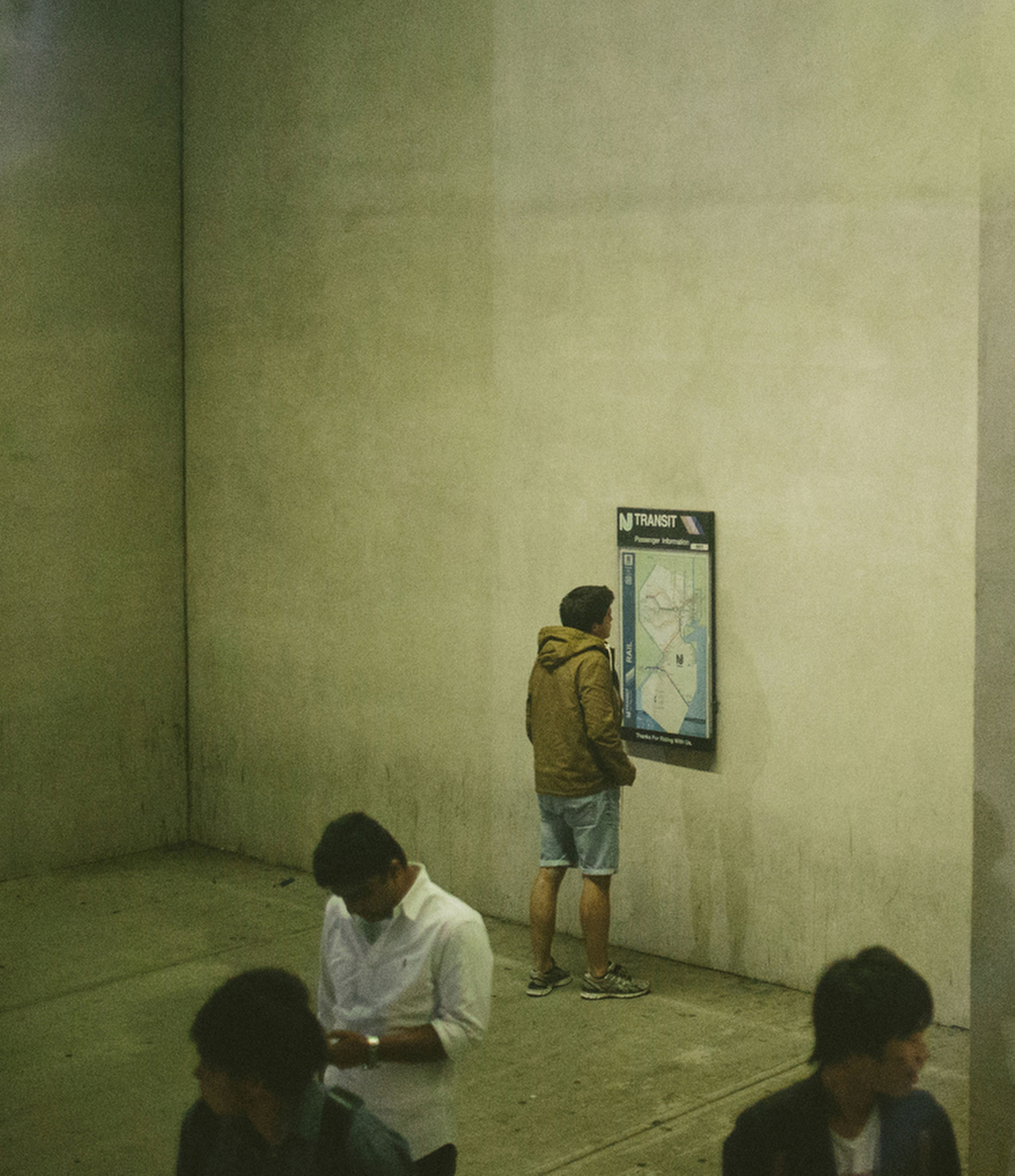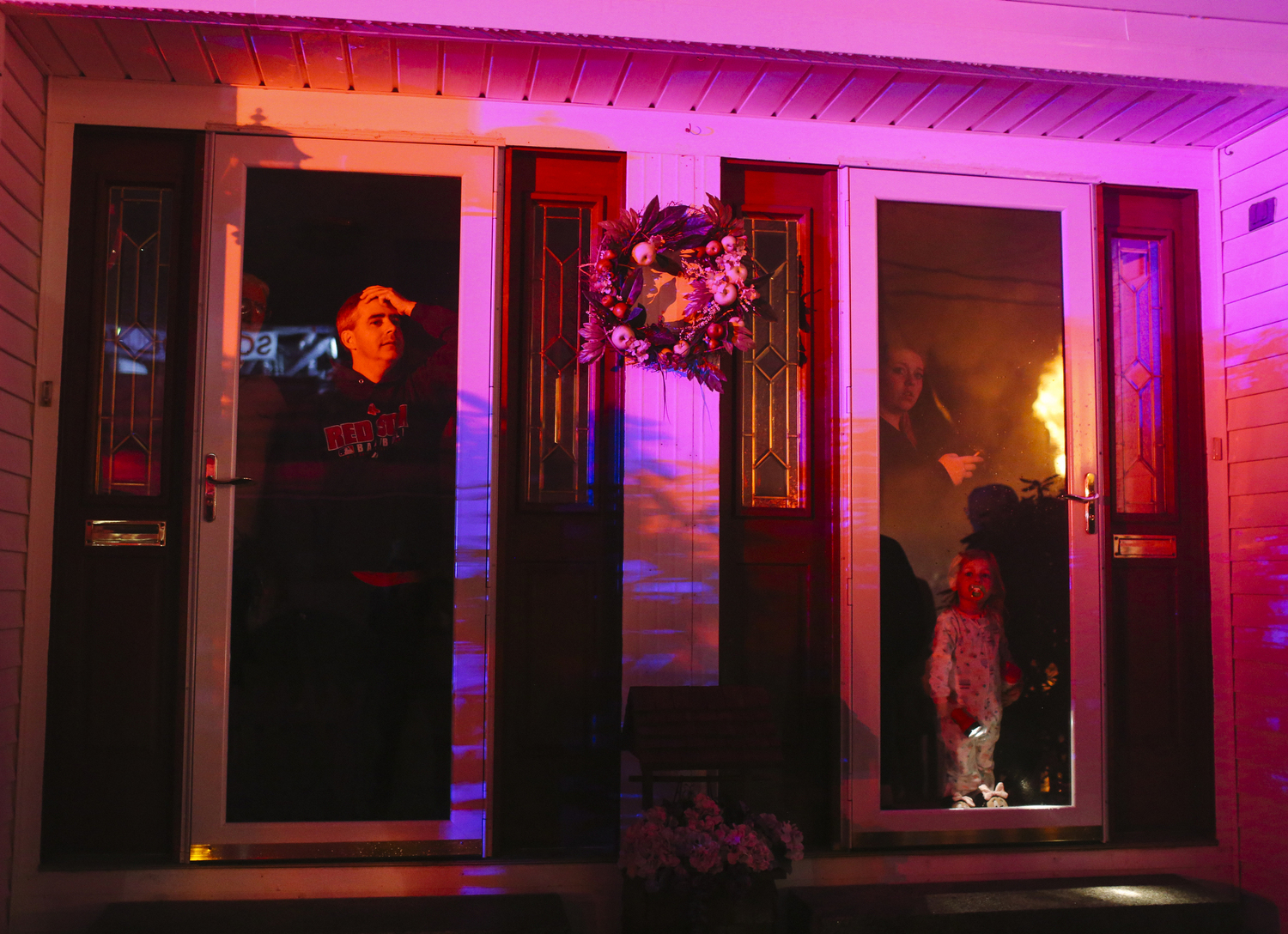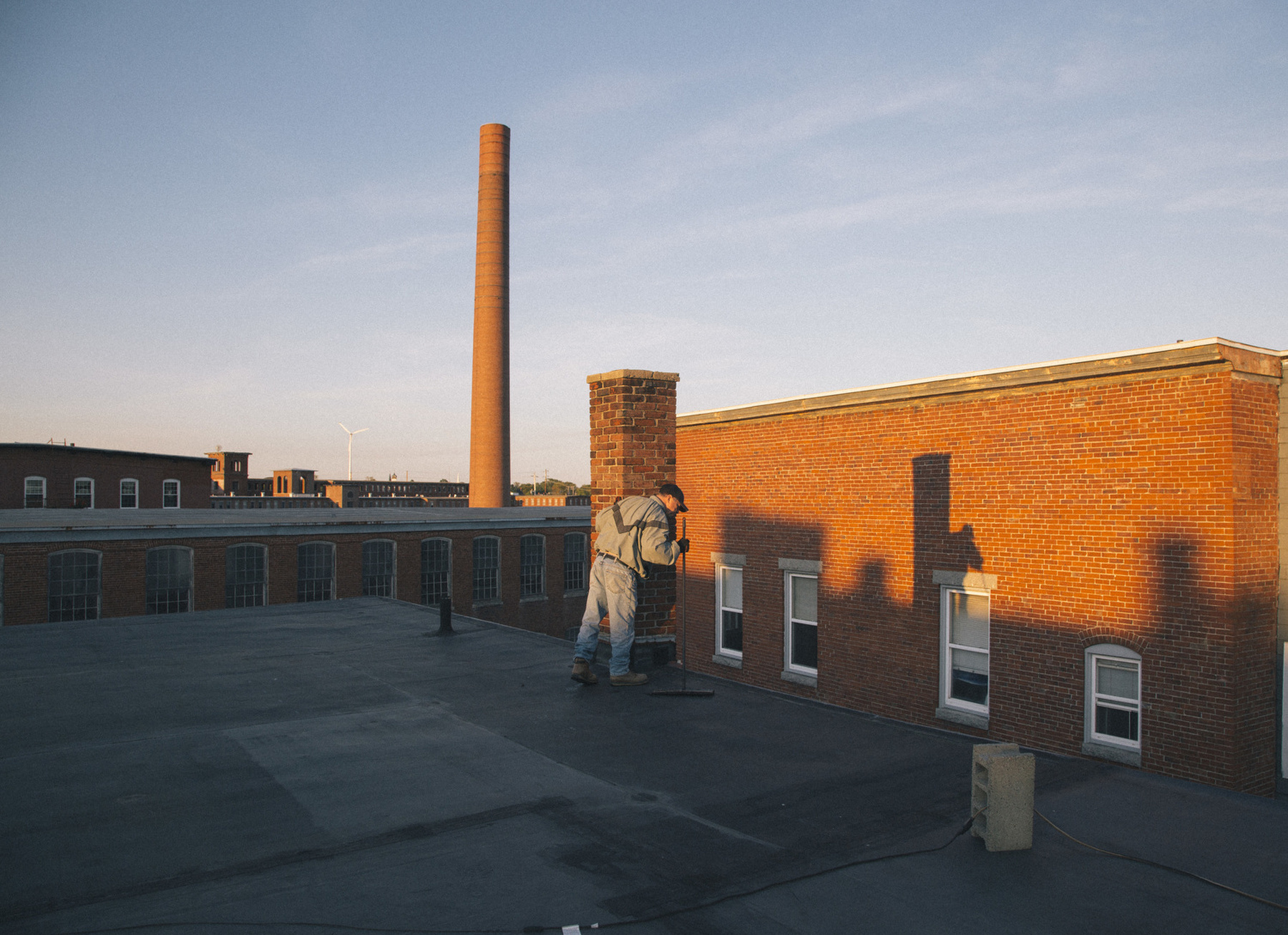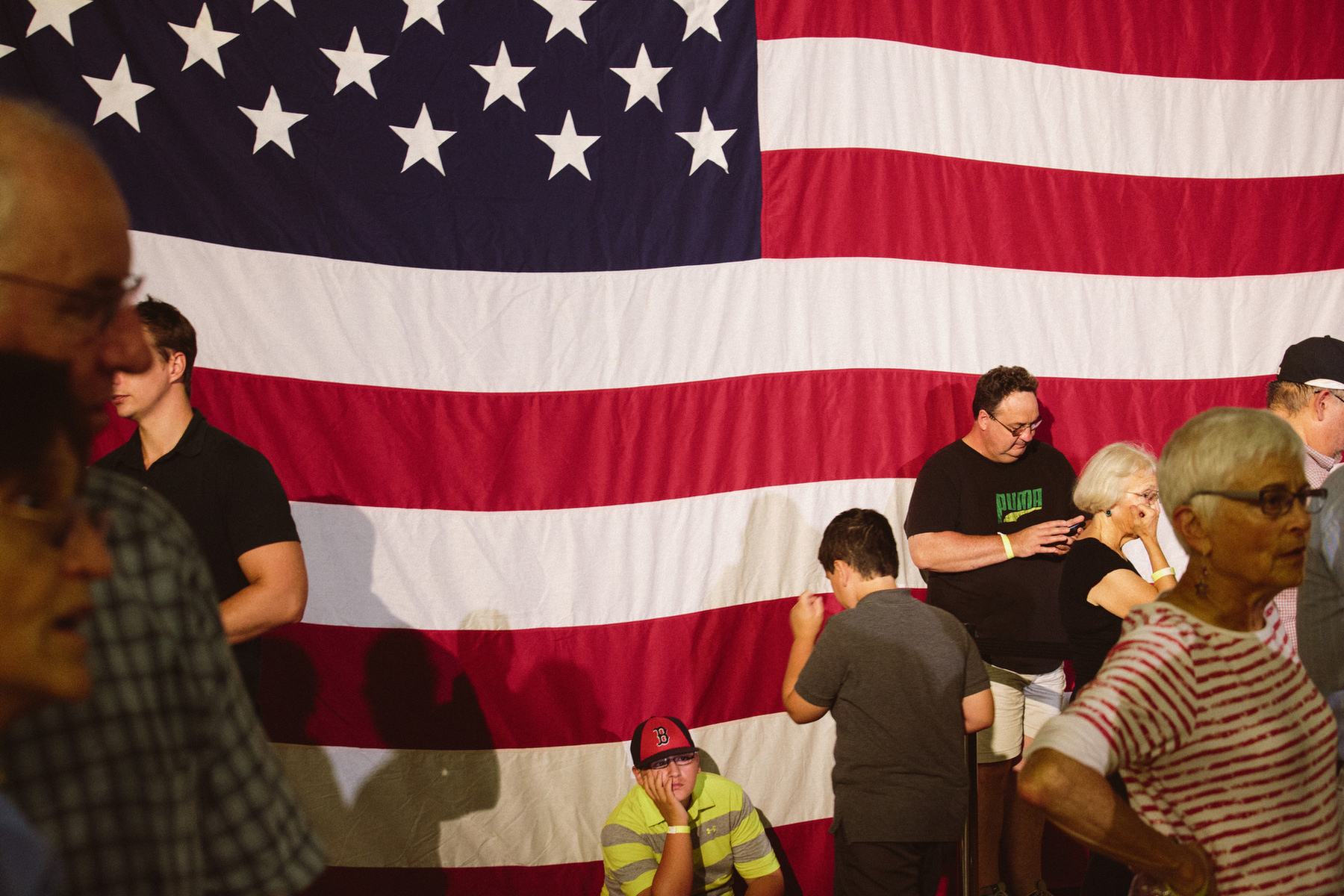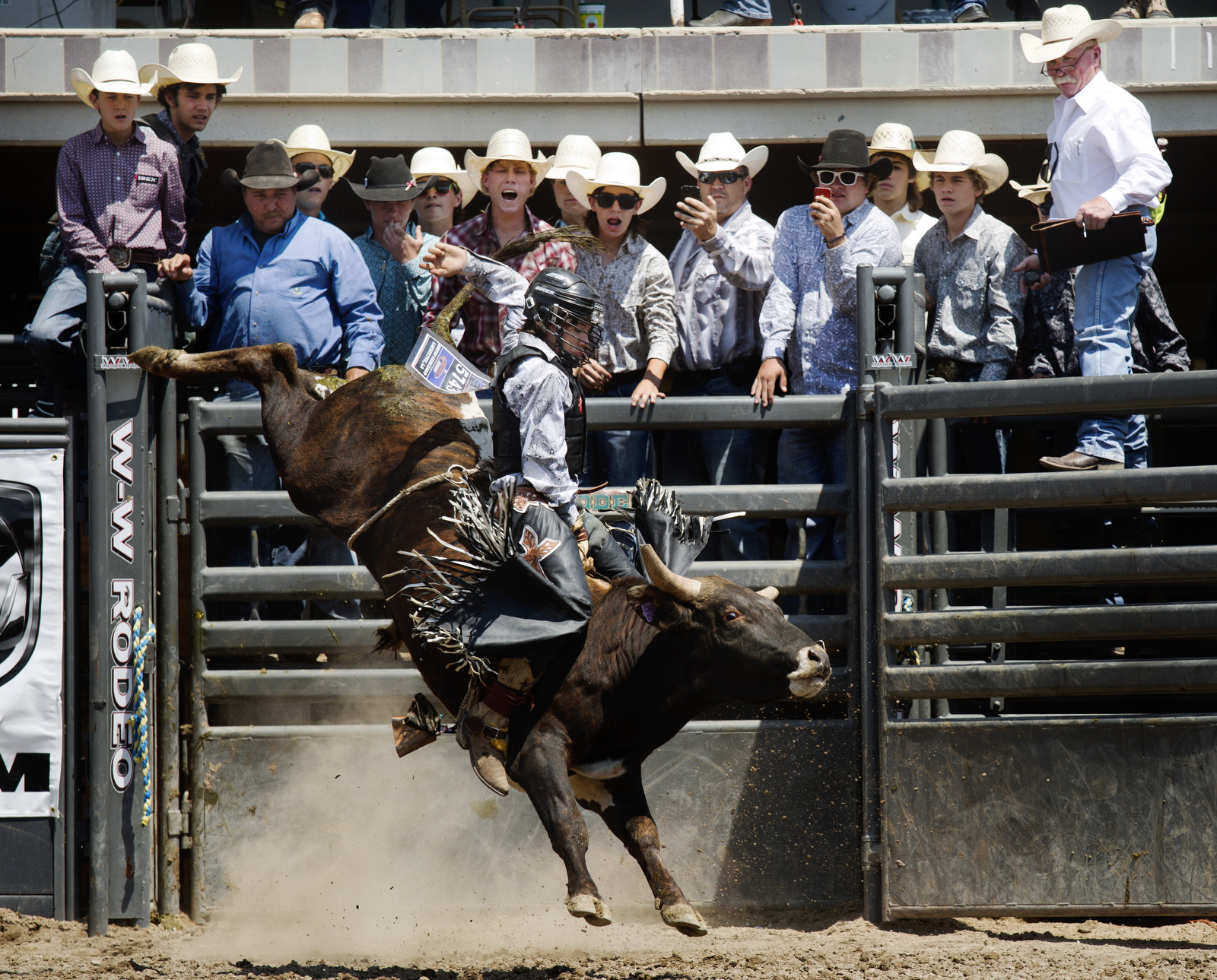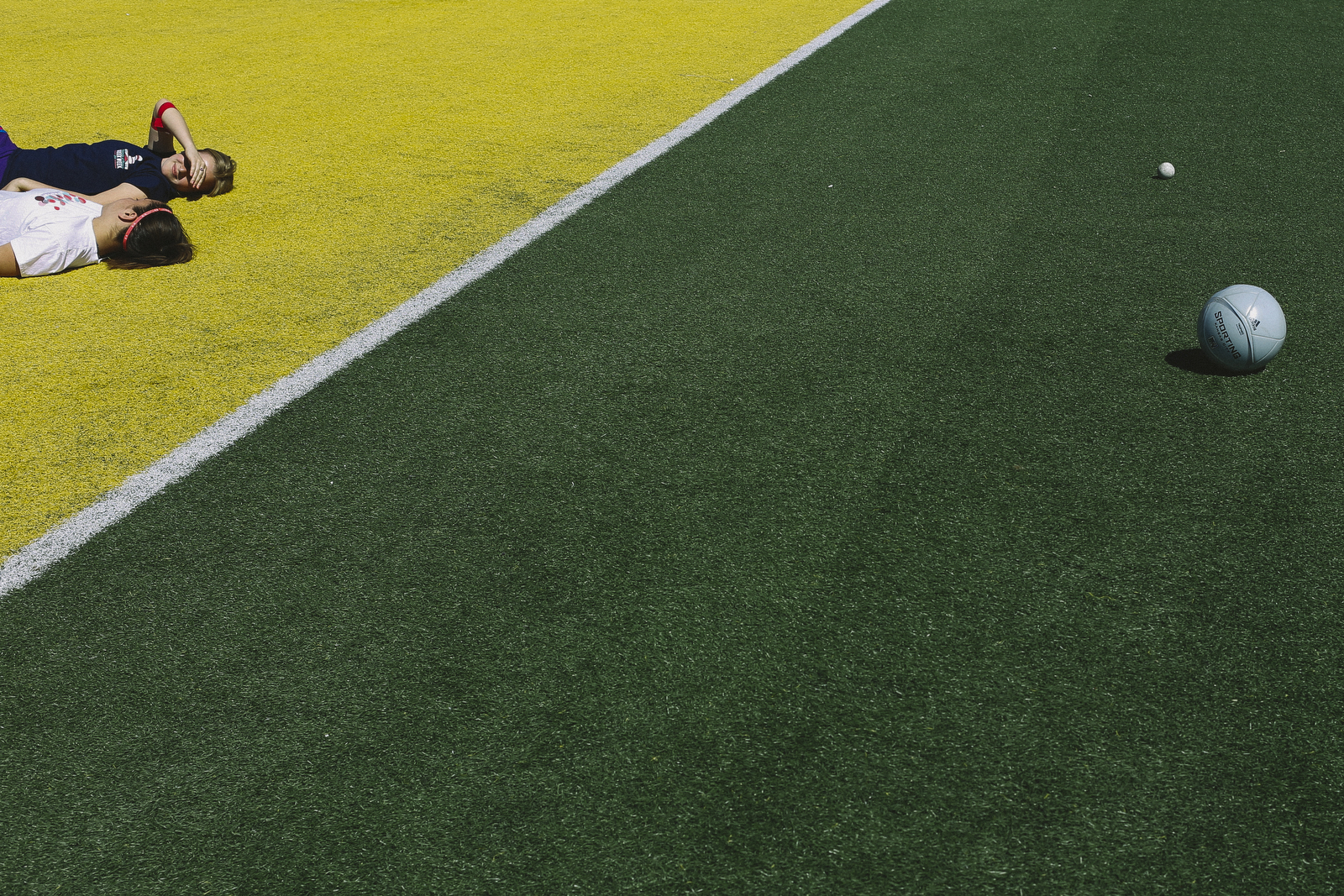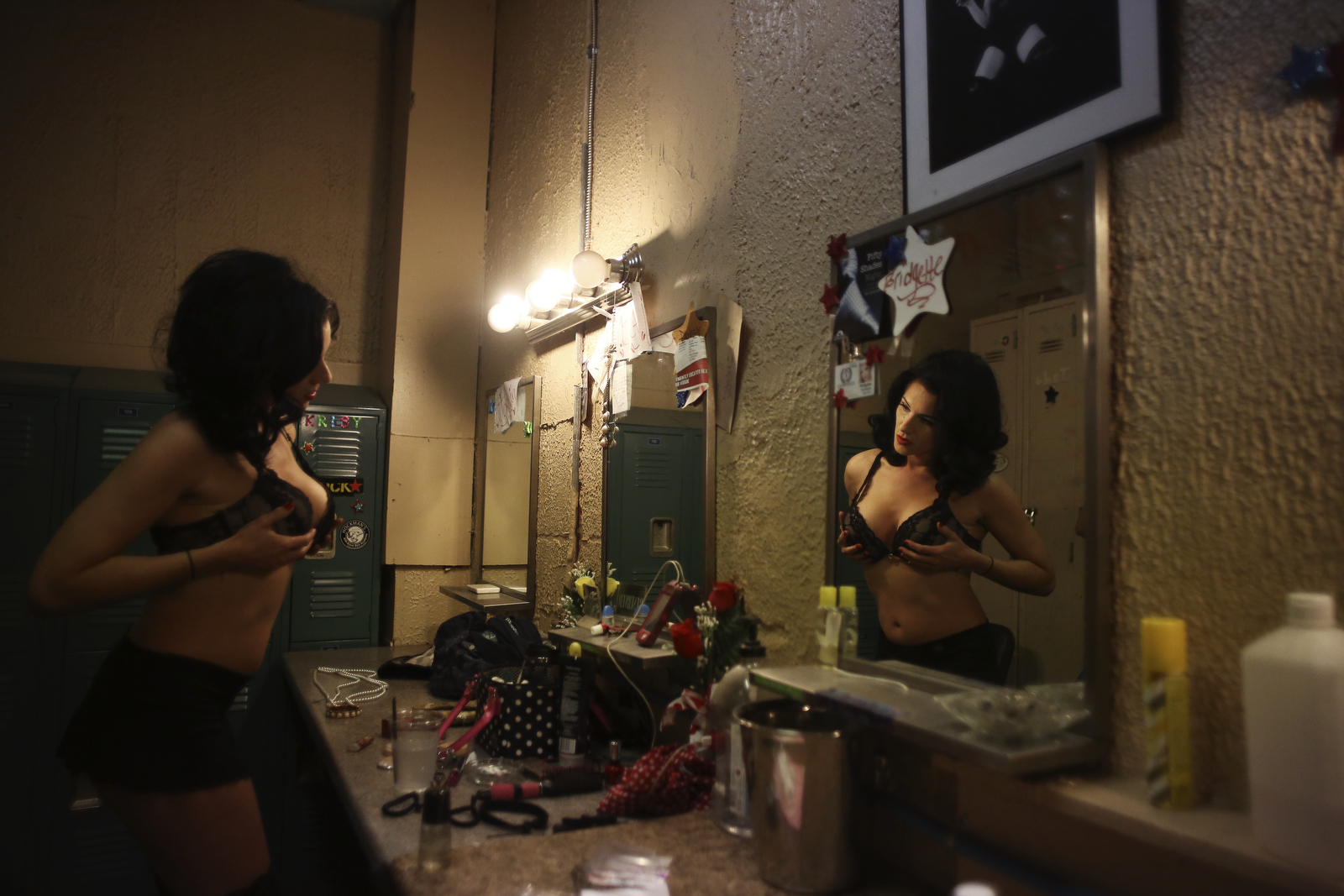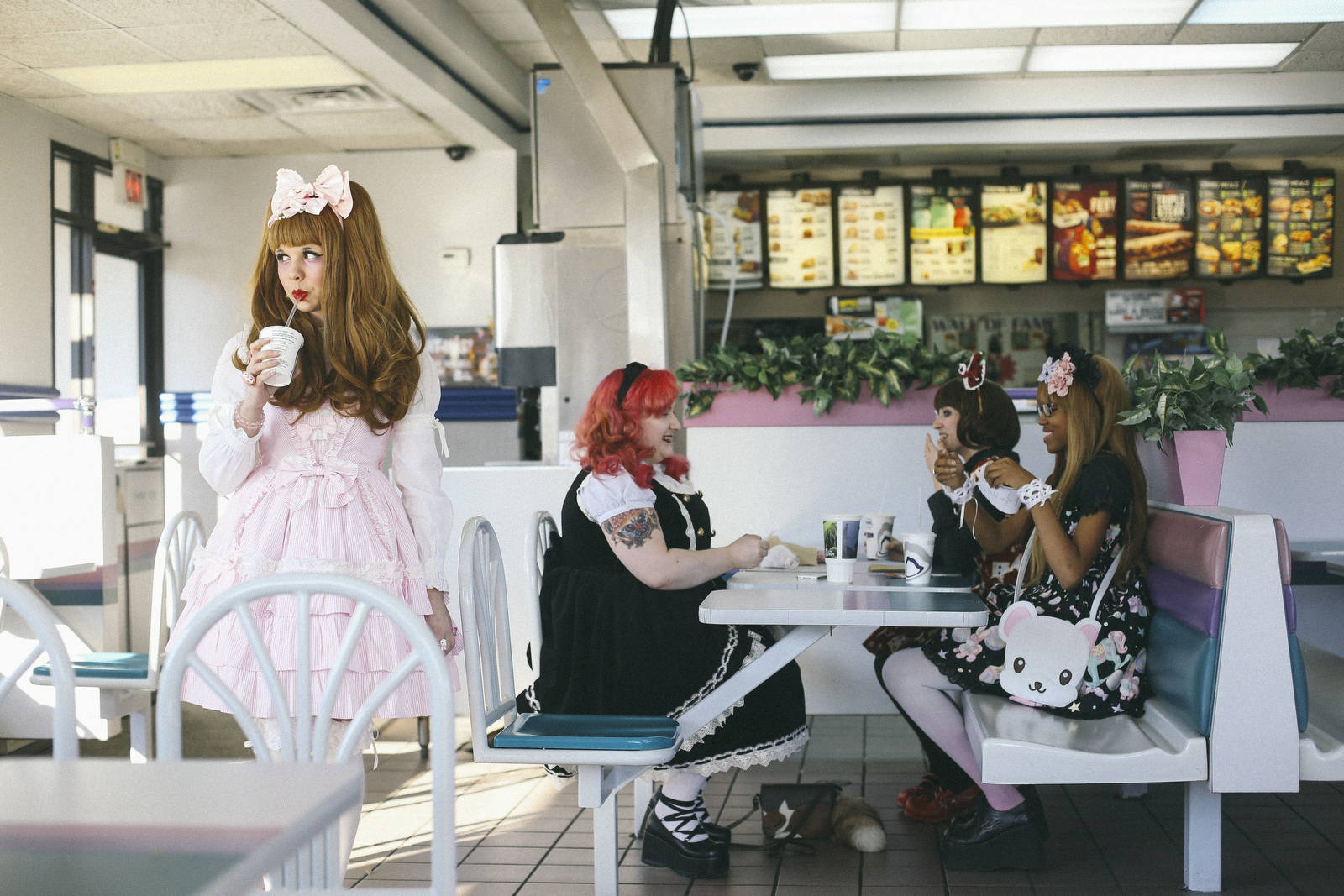 Czessie Wojtowski at a Taco Bell in St. Louis, Missouri with other members of a local Lolita fashion group. Wojtowski discovered the fashion movement in eighth grade. "During that time I felt like I was so hideous. I bought my first Lolita items, a blouse and a skirt, and when I put them on, I felt beautiful. I was so sad, and I found this thing that made me feel absolutely beautiful."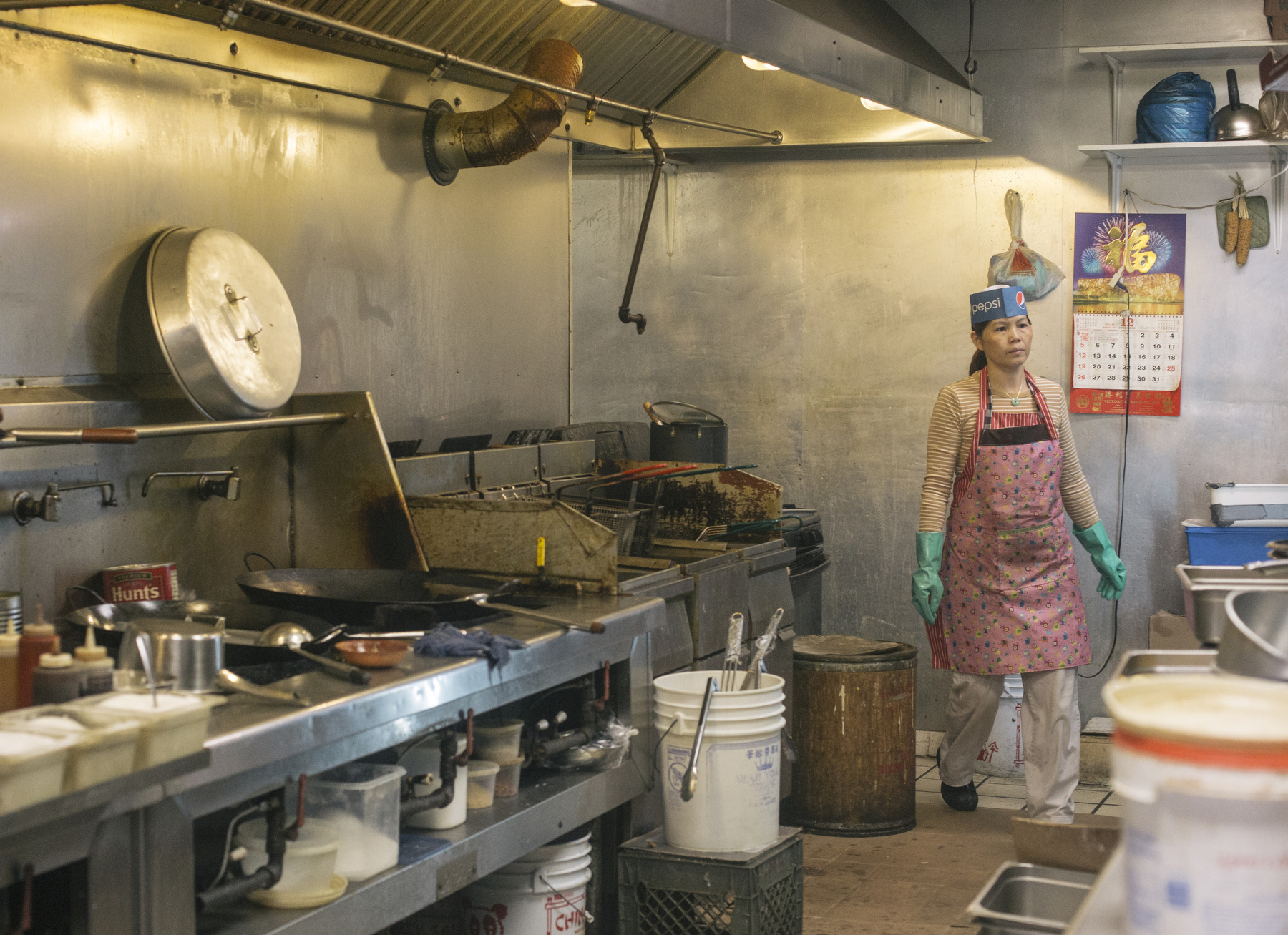 Sherry Tan prepares food for the buffet at the China Garden in Fort Kent, ME on Thursday, October 30, 2014.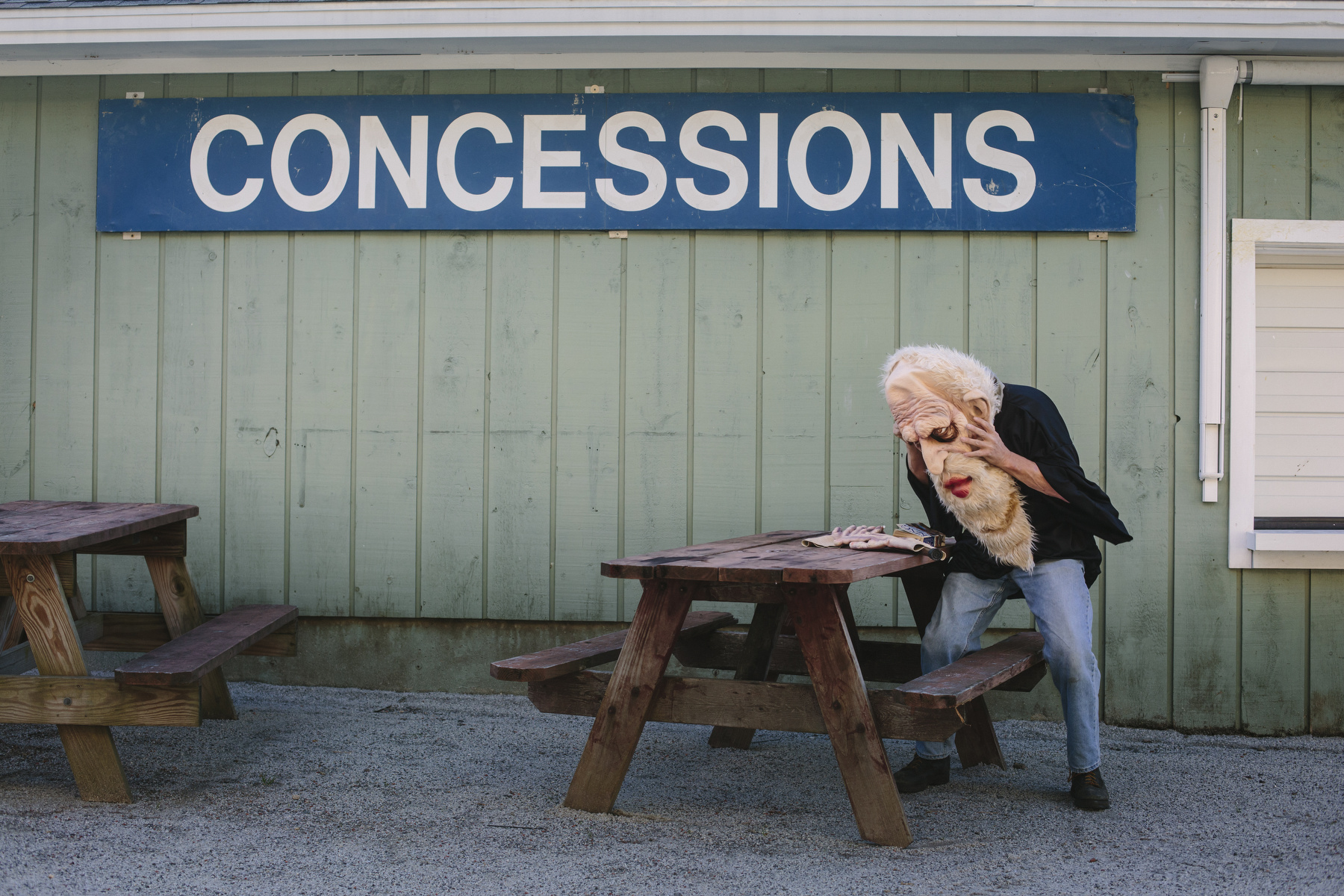 Jim Stewart adjusts his troll costume before the Field of Screams haunted house at the Old Orchard Beach Ballpark on Friday, October 17, 2014. "I'm a community activist, and I love giving back to the community through events like this," Stewart said.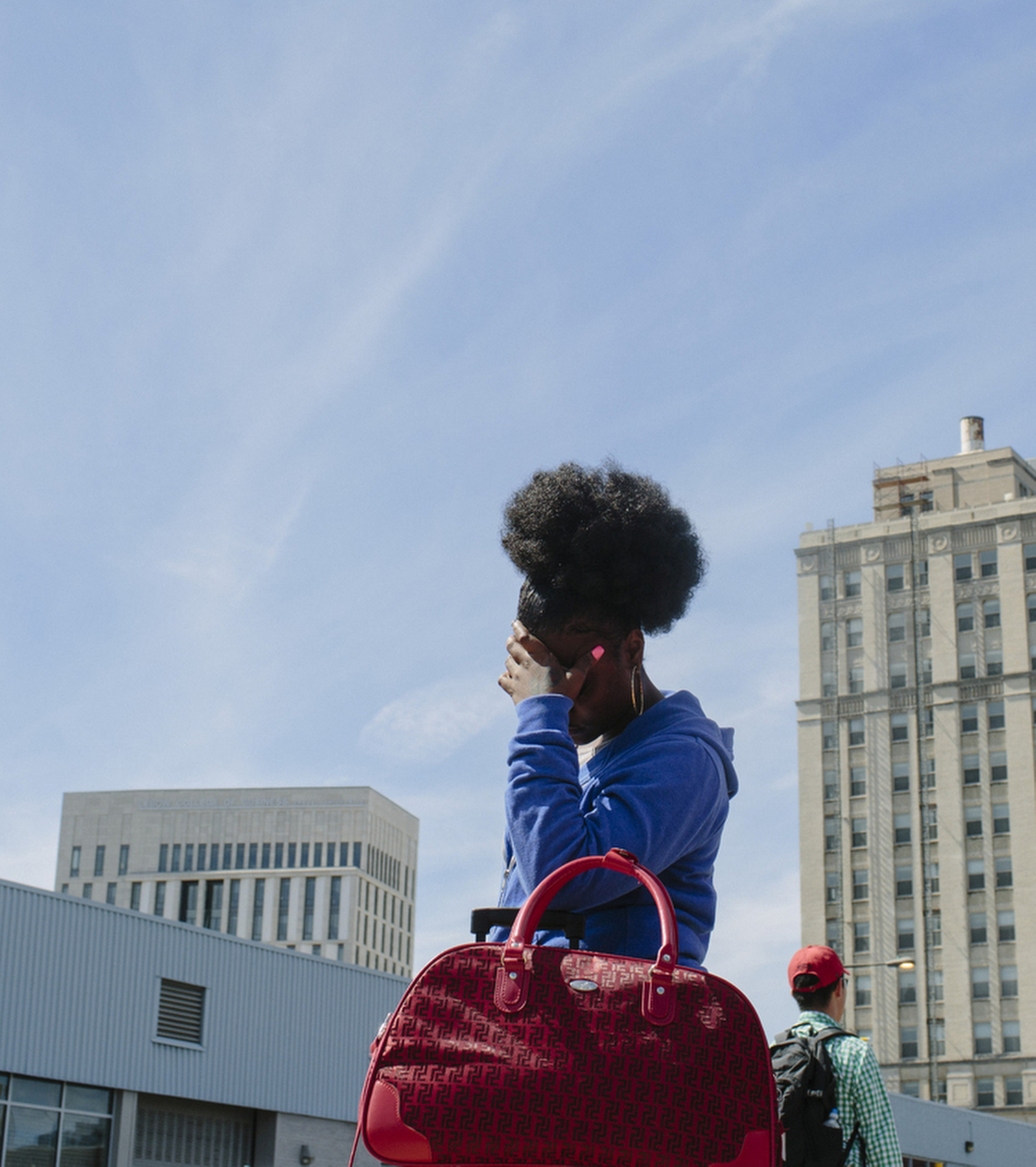 Patrons of Megabus wait for a bus two hours late in Philadelphia, PA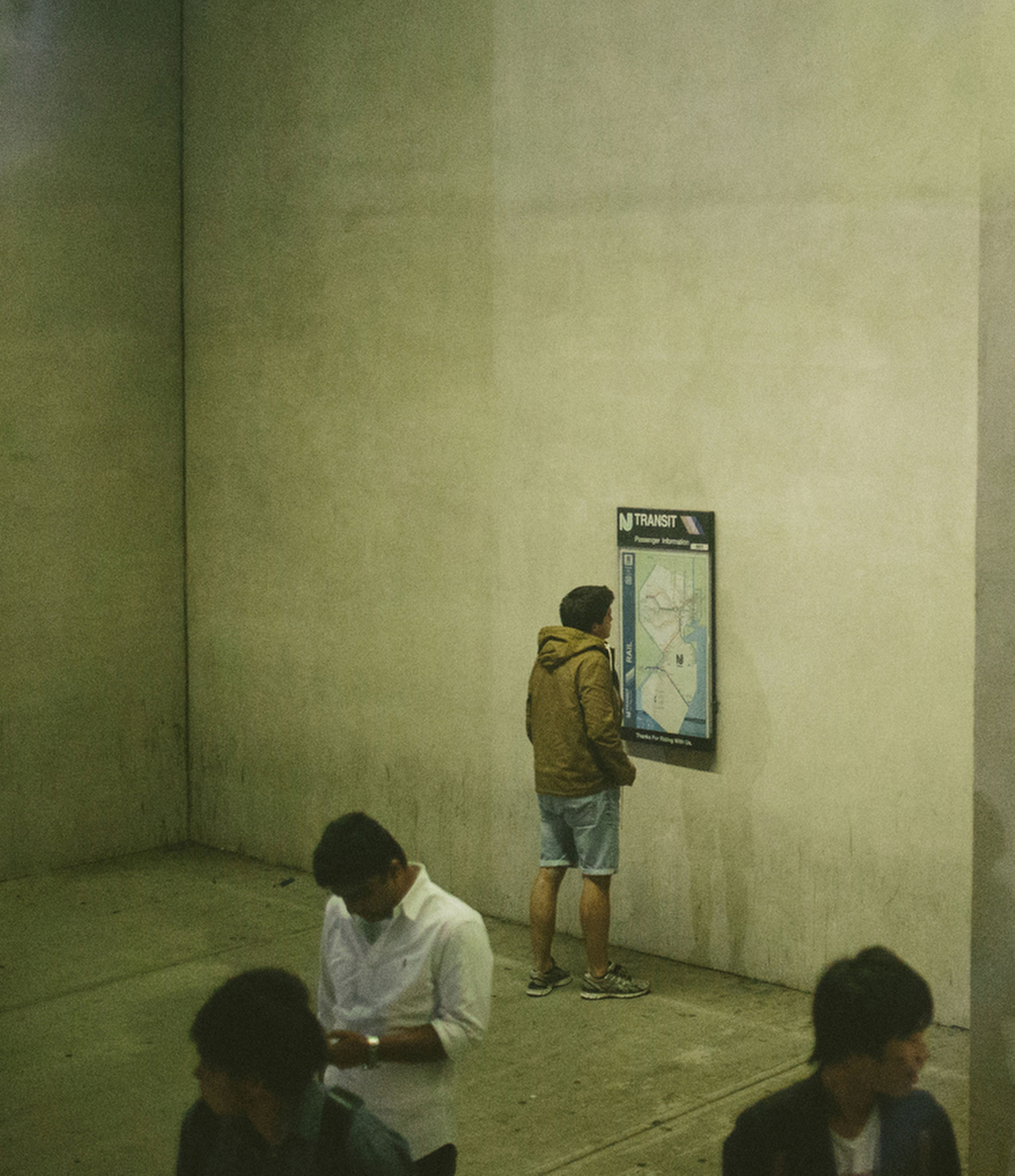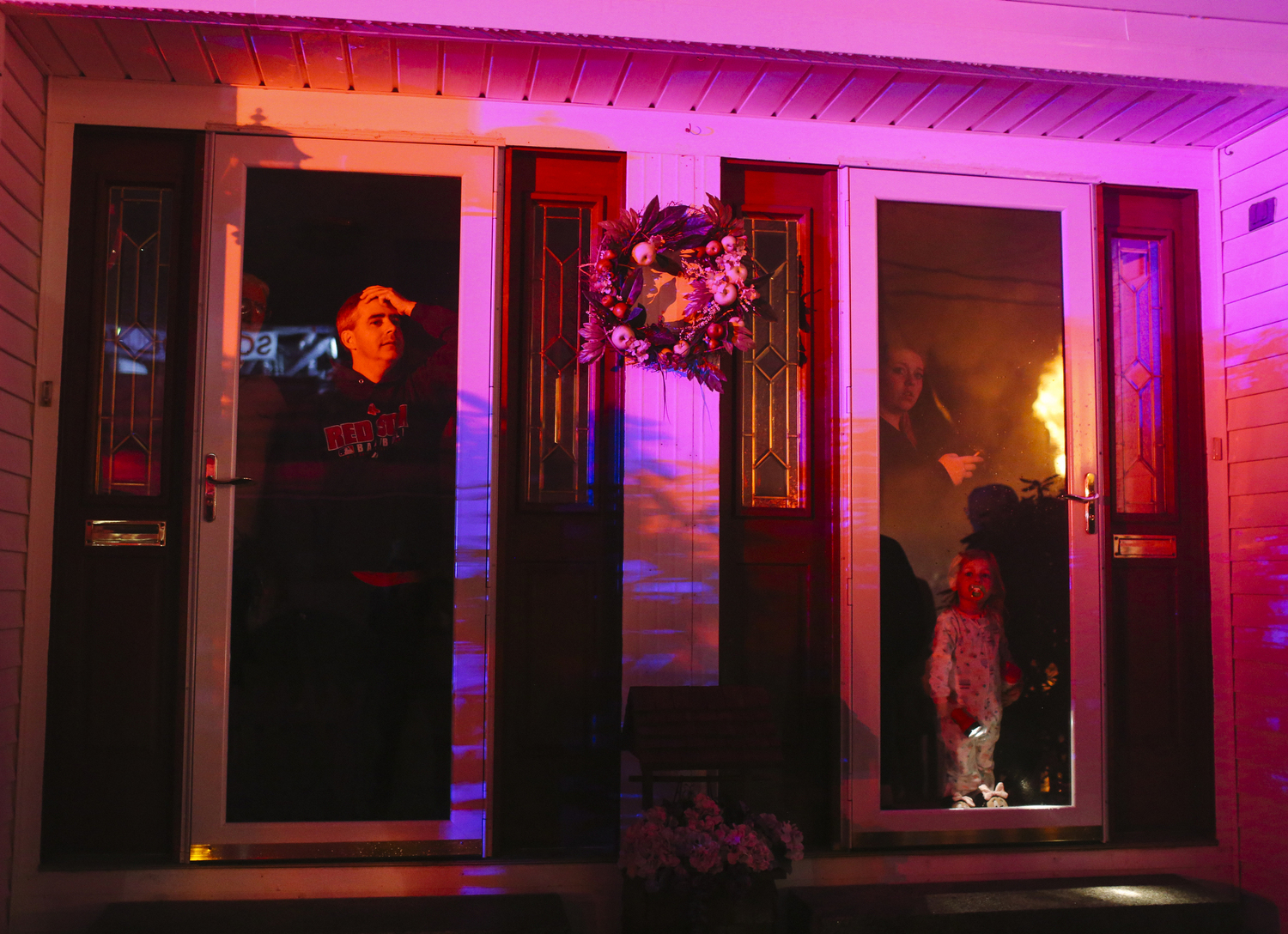 Neighbors watch as the building across Greene Street burns while firefighters try to put out the flames in Biddeford, ME on Sunday, November 23, 2014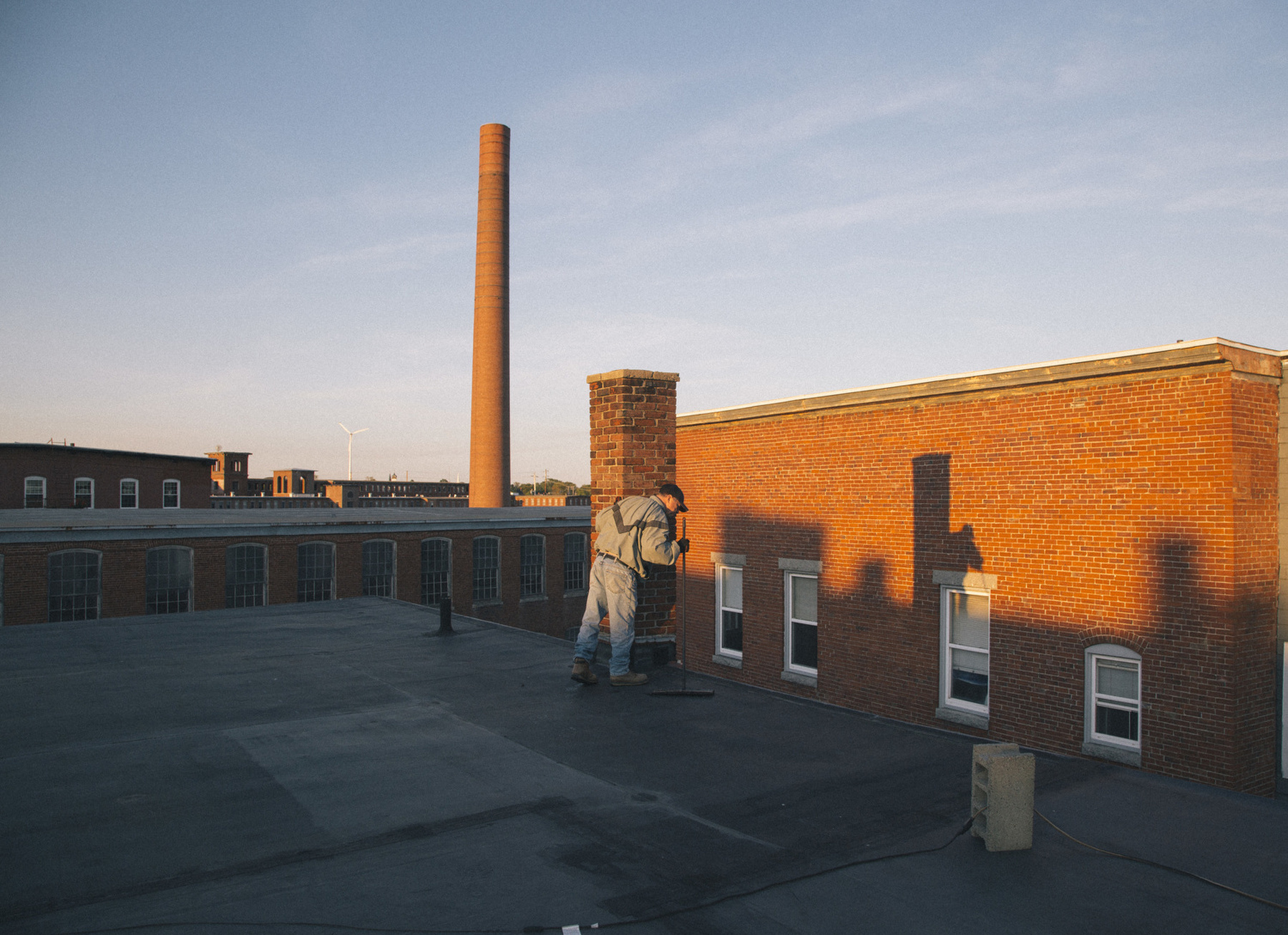 The owner of a U-Haul storage facility exams the fire damaged apartment building next-door that claimed two lives in Biddeford, ME Friday, September 19, 2014.
Byron Boyington before he welds an air compressed part outside his home in Greene, Maine,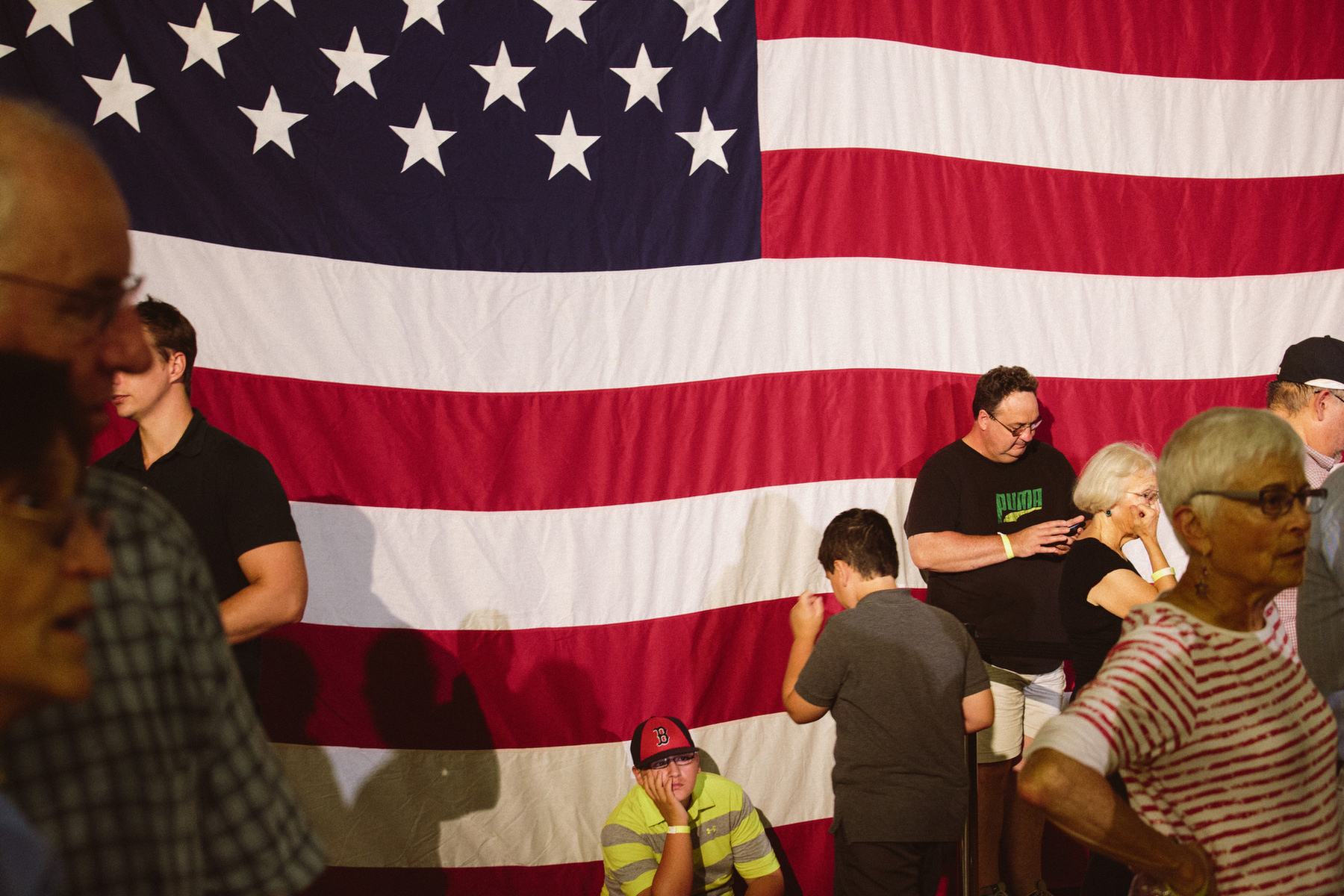 Andrew Garcia, 14 (center) waits for the start to the President Bill Clinton Rally at the Portland Expo Center in Portland, ME on Tuesday, September 2, 2014 Tuesday, September 2, 2014. "Honestly, I'd rather be doing my algebra homework," Garcia said.
Lewiston cheerleader Maraeka Merchant cries tears of joy after the announcer calls out their championship victory at the Maine State Cheerleading Championships at the Augusta Civic Center in Augusta, ME on Saturday, February 7, 2015.
Barbara Stanley shaves her husband Wayne Stanley's face at the locked Dover Ward Saturday Aug. 31, in the Missouri Veterans Home in Cameron, Mo. Because of his progressively deteriorating dementia, Wayne lost the last five words he knew how to say in early August, and can only communicate with Barbara through yelling. "I just know he's in there, somewhere. When he looks in my eyes, he's not looking at my messed up hair, or my feet or any of that. He's looking at me,"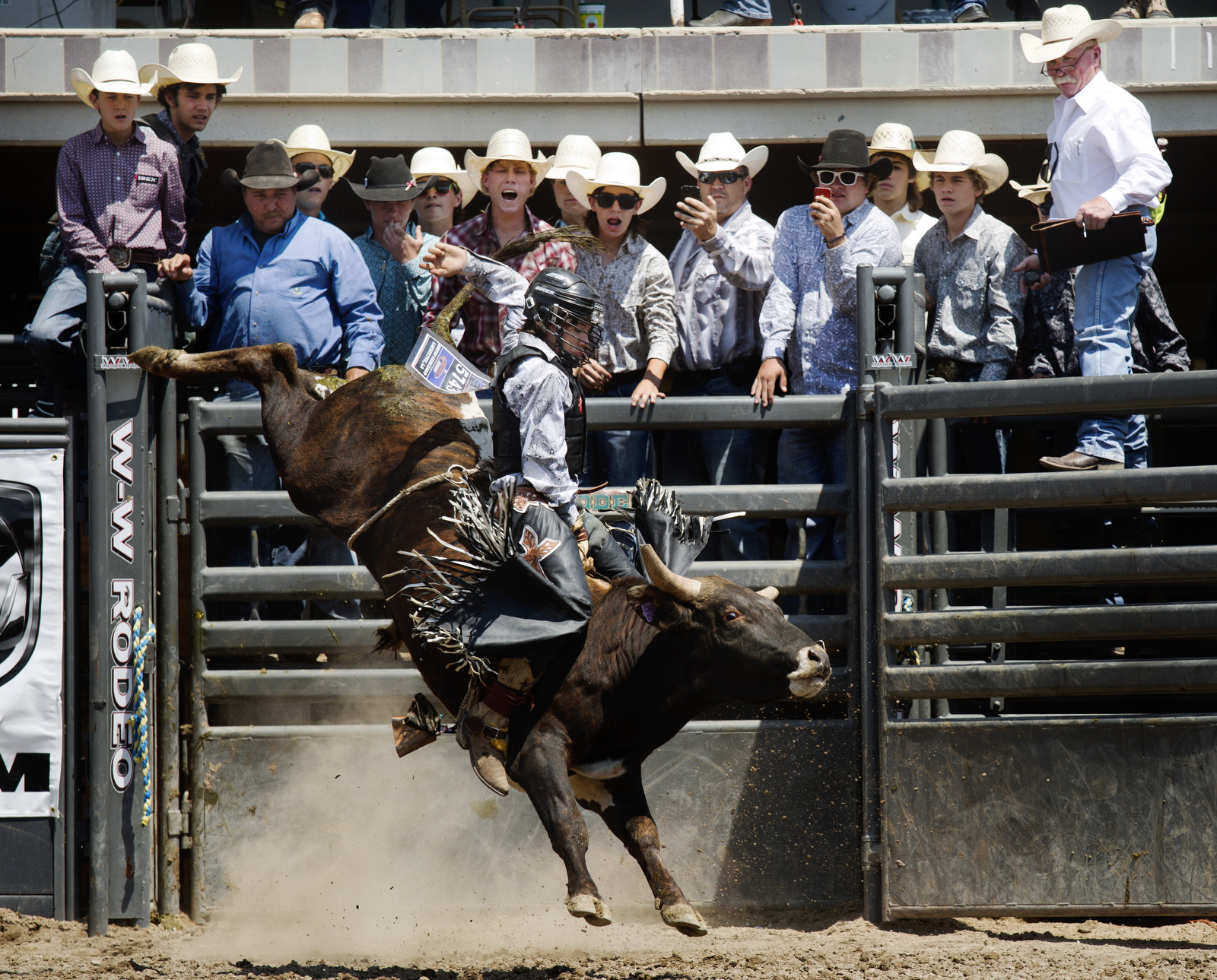 Little Britches Rodeo organizers and bull riders watch Austin Canezaro's run during the Junior bullriding competition Monday, July 22 2013 at the Little Britches Final Rodeo at the State Fairgrounds. Canezaro went on to take fifth place in the junior competition, which takes place between children eight to thirteen years old.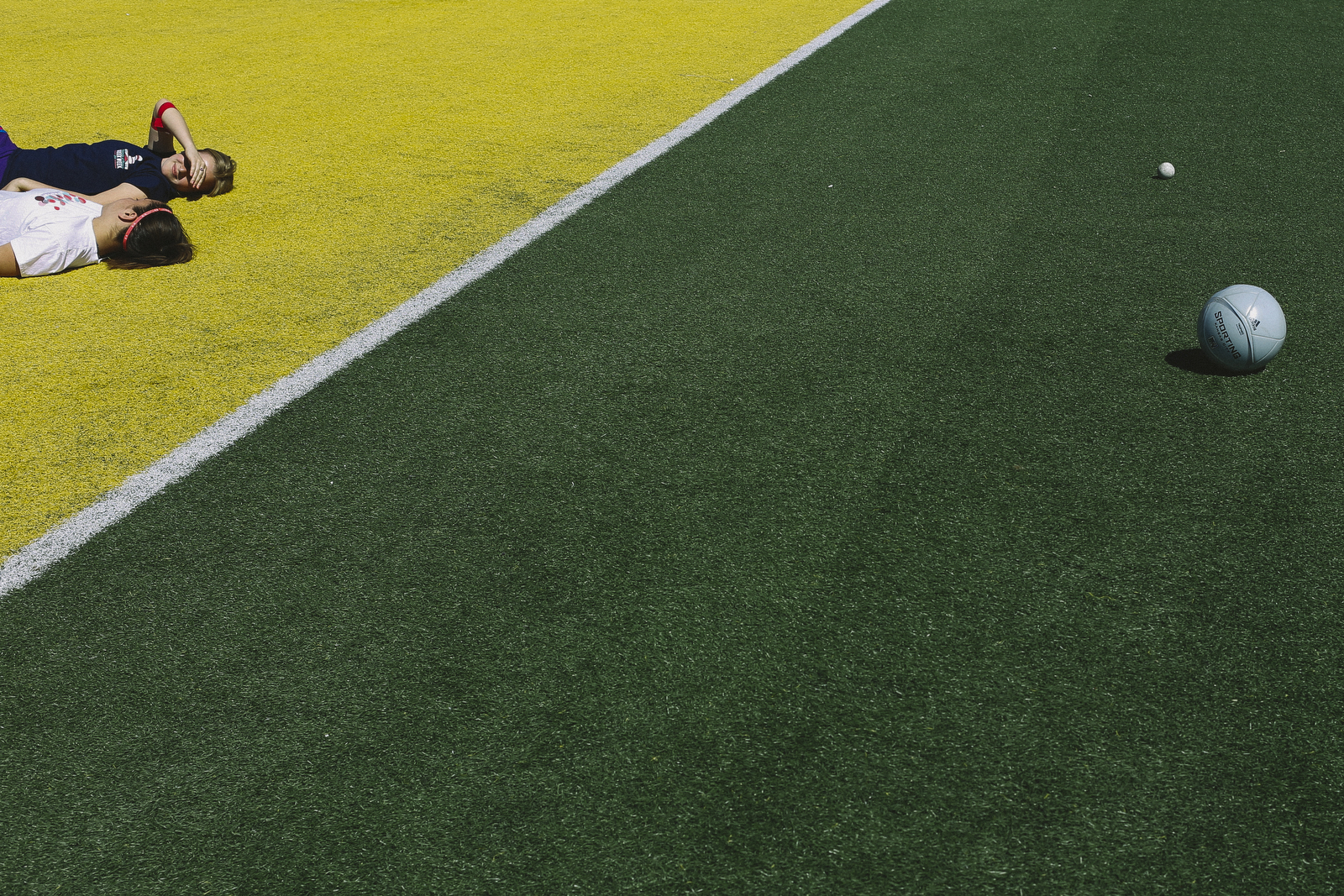 Maddie Vasta, left, and Kelly Schaffer rest before a club soccer practice on Stankowski Field at the University of Missouri.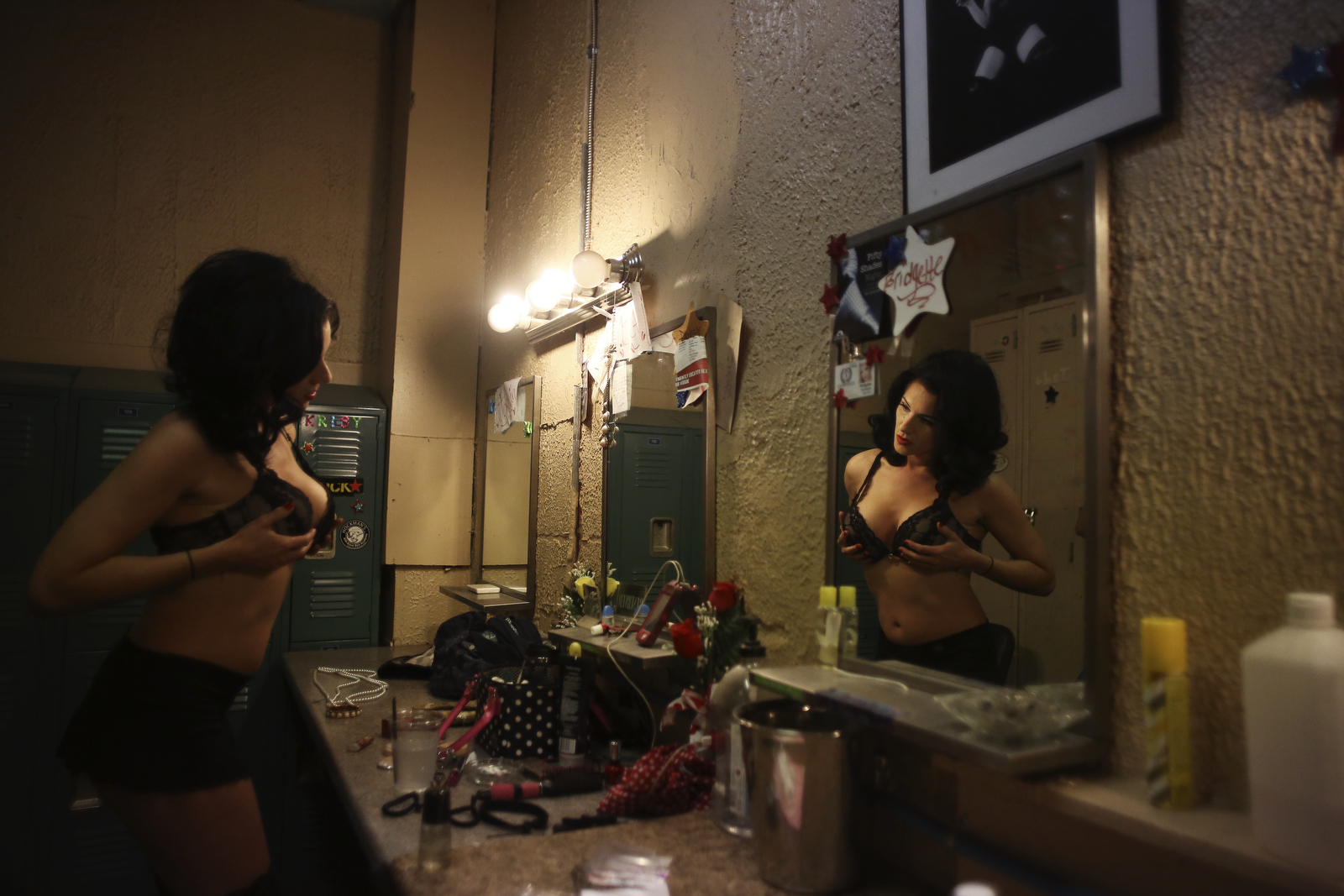 As she prepares to go on stage, Jackie Marceau adjusts her bra Friday, Nov. 1, in the back room of Club Vogue. Marceau teaches African-American literature and English composition at Stephens College in Columbia, MO, and performs at Club Vogue to supplement her adjunct professor salary. "The weekend job isn't an exploratory gig for me, not an endeavor in immersion journalism, not an outlet for exhibitionism nor a therapeutic space for me to investigate sexuality. It's a god damned job, like schlepping drinks, like busing tables, like cleaning office buildings. I'm just getting by, just like everyone else," Marceau said.