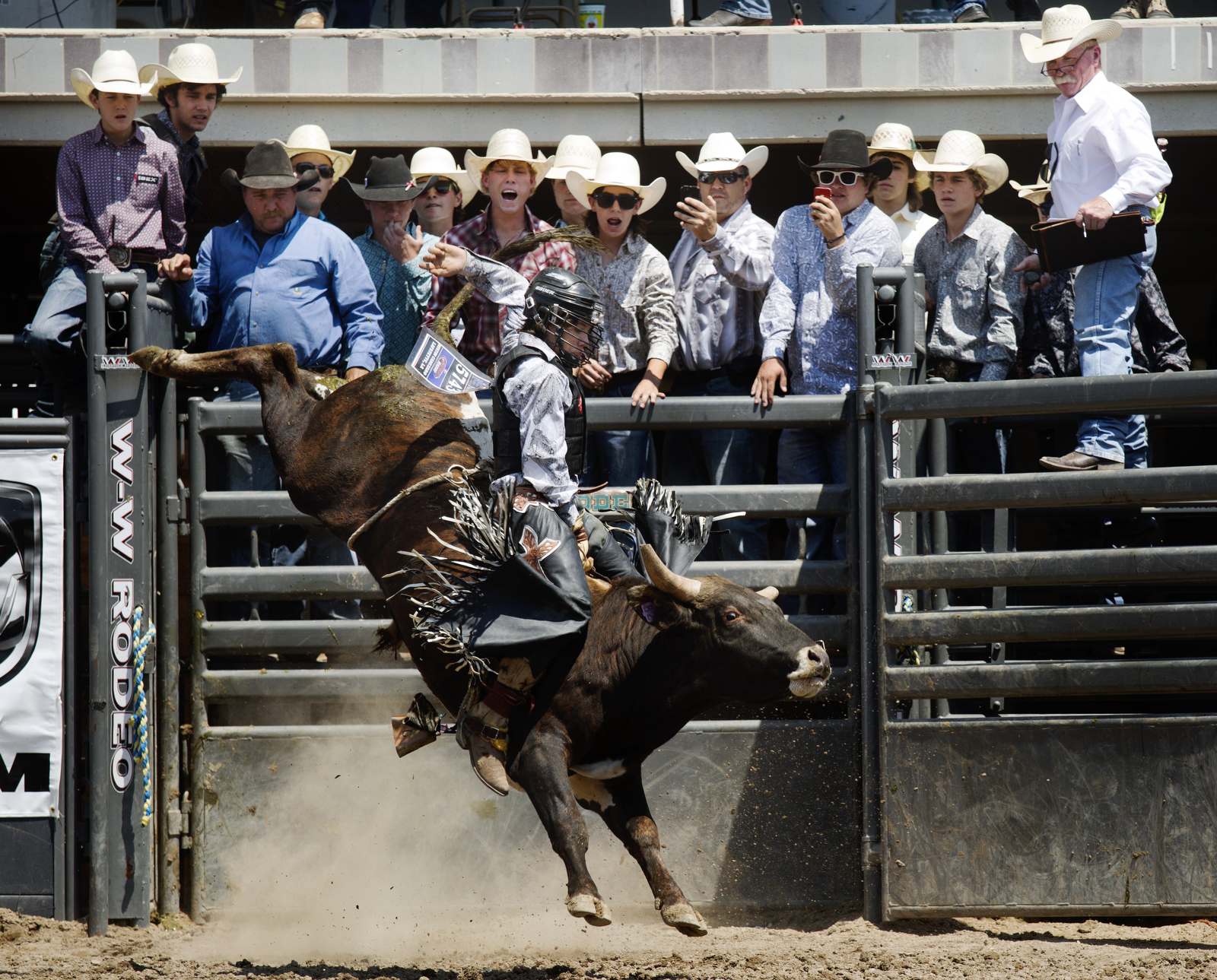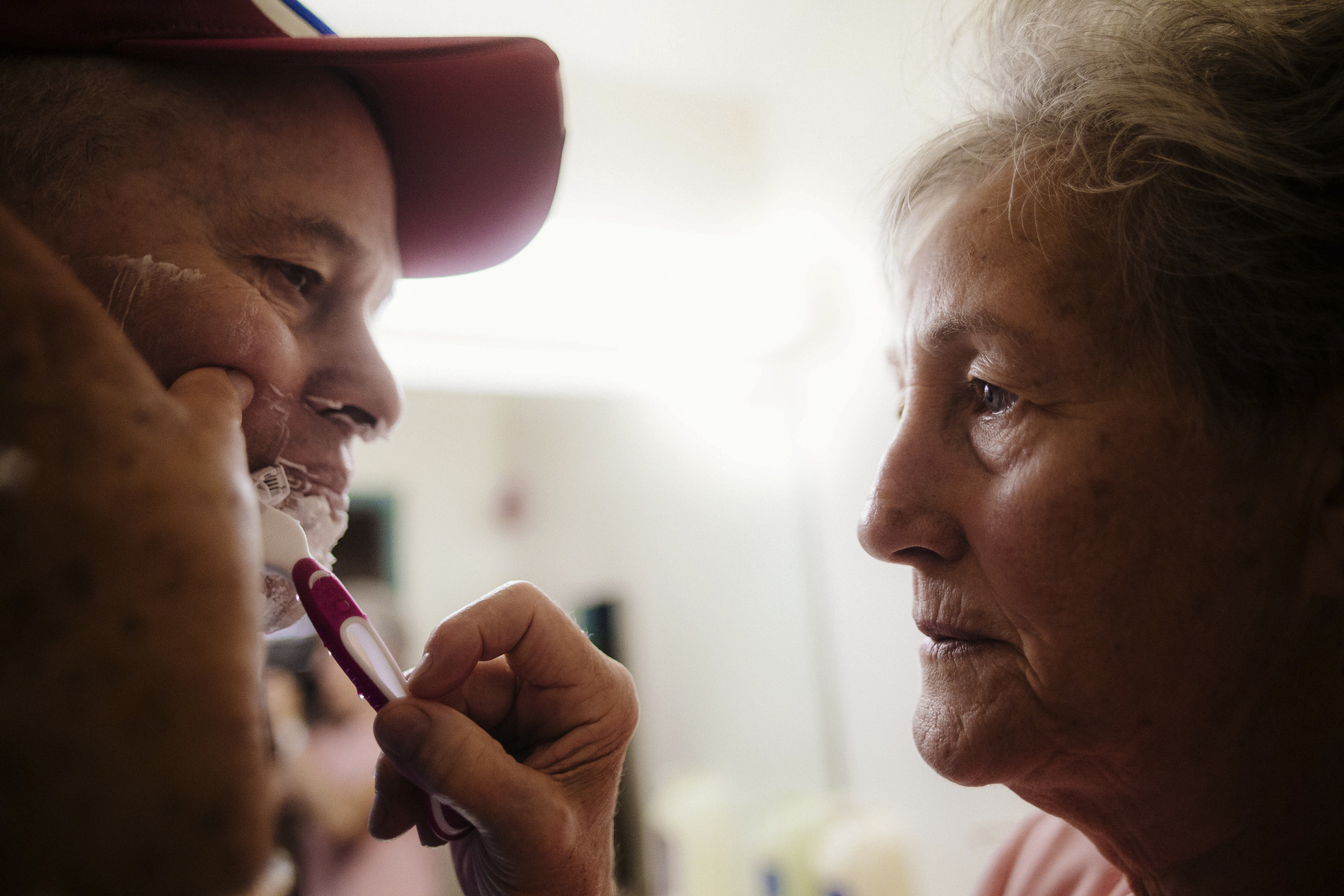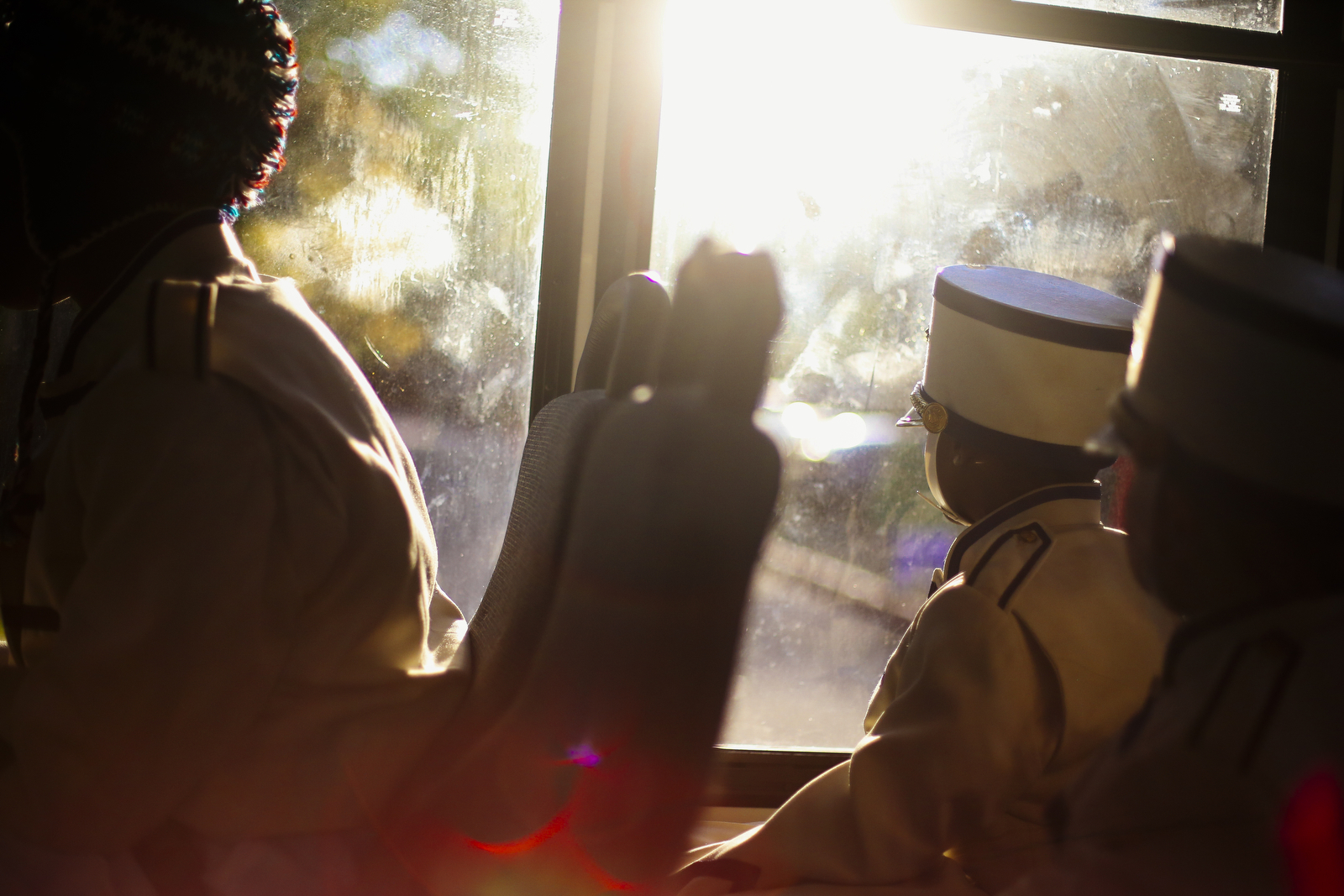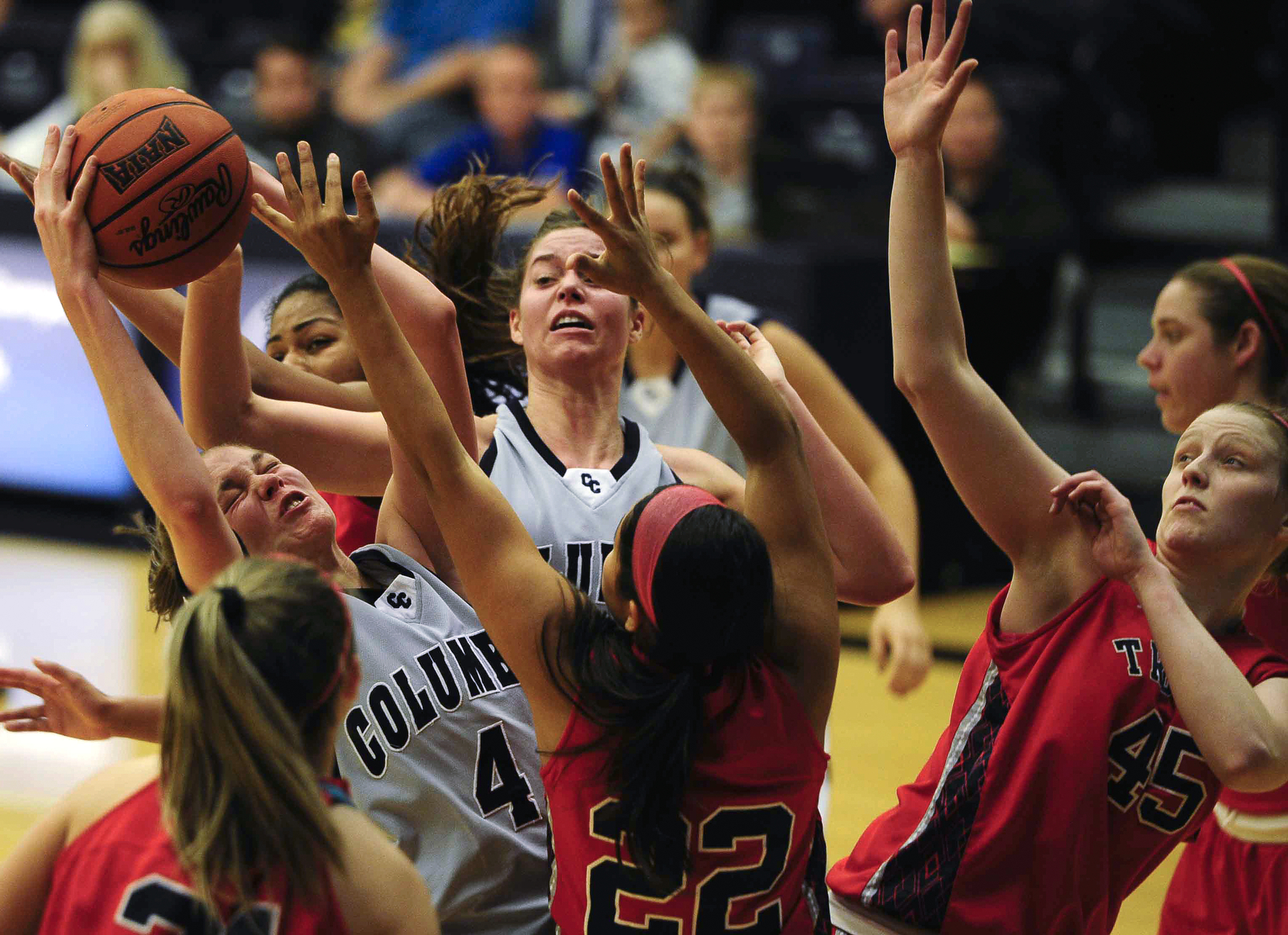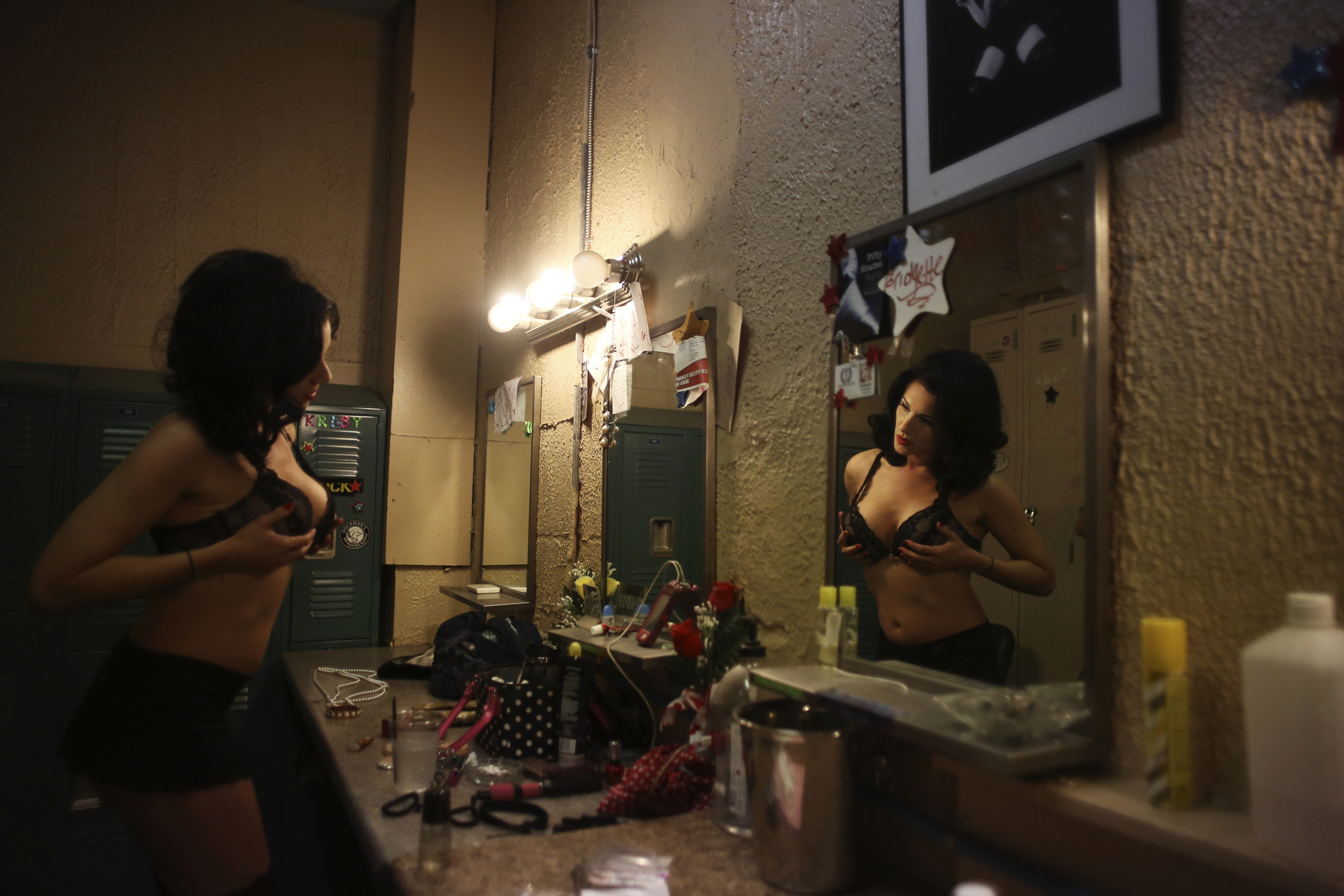 Reverend Margaret Redmond blesses Devin Clark, after asking all of the African American men of her congregation to come to the alter following her sermon concerning the George Zimmerman trial verdict Sunday, July 14 2013 at First AME Church in Pueblo, Colorado. "I don't want to live in a world where I have to tell my son he can't go out at 1 a.m., because someone will think he's dangerous," Redmond said.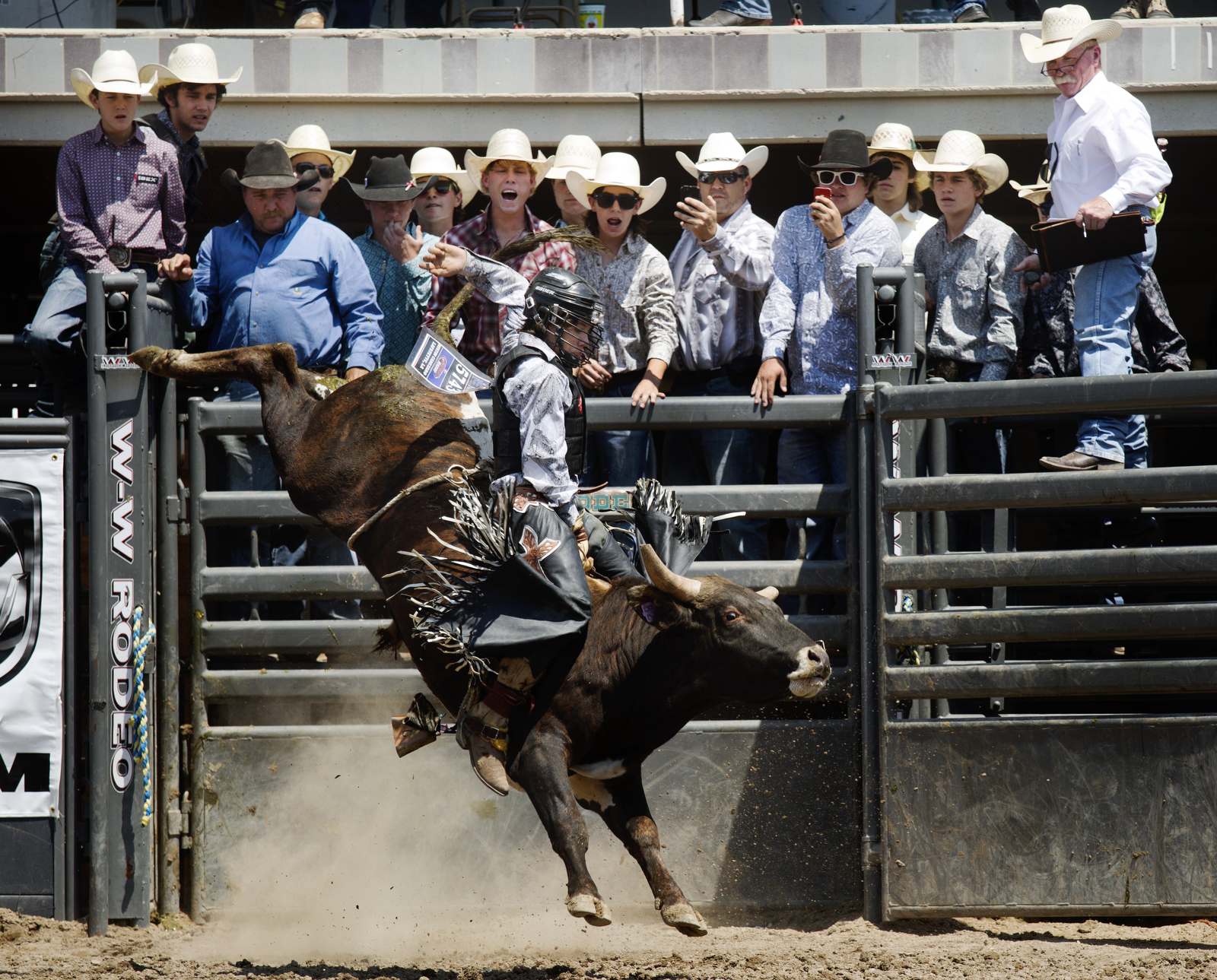 Little Britches Rodeo organizers and bull riders watch Austin Canezaro's run during the Junior bullriding competition Monday, July 22 2013 at the Little Britches Final Rodeo at the State Fairgrounds. Canezaro went on to take fifth place in the junior competition, which takes place between children eight to thirteen years old.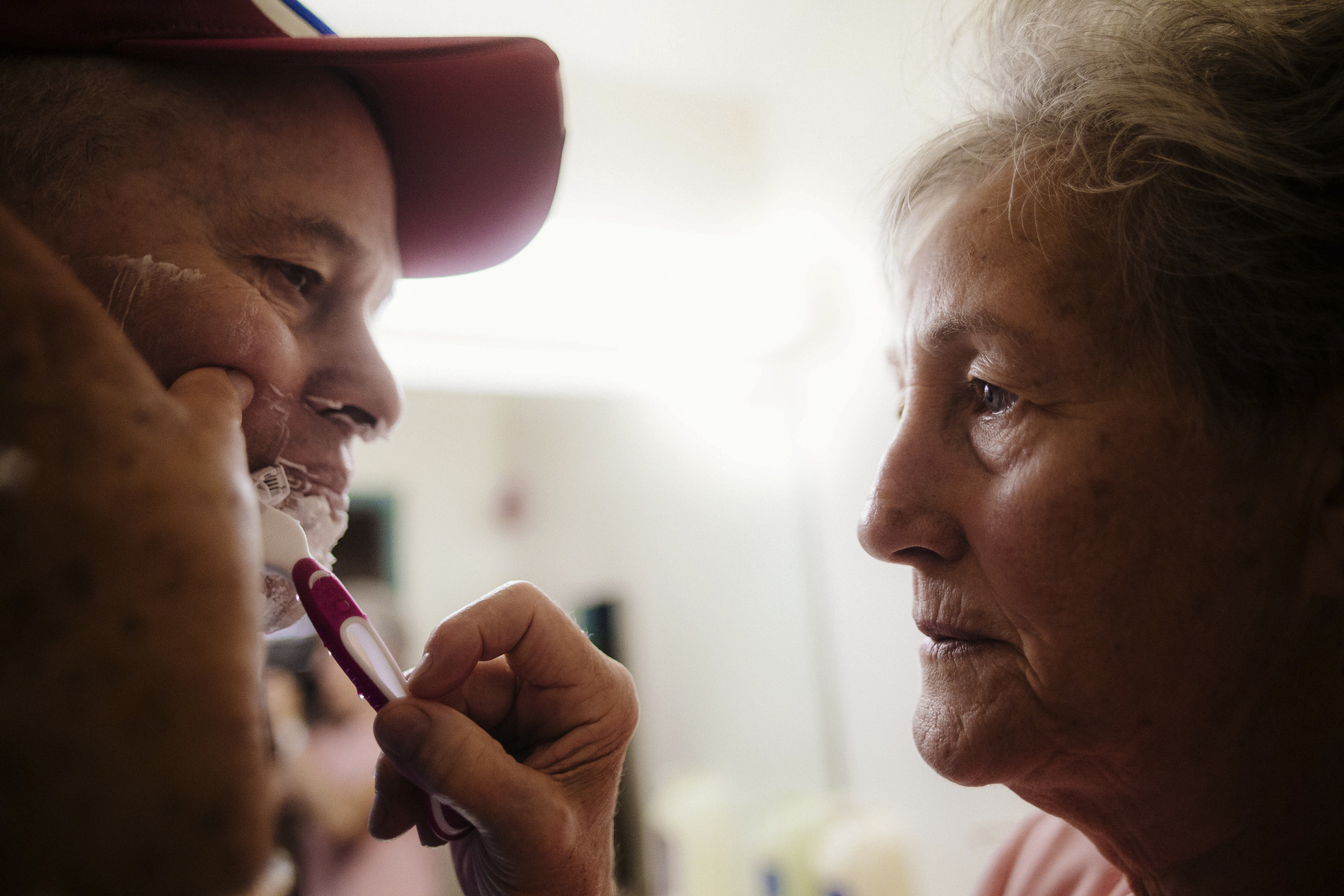 Barbara Stanley shaves her husband Wayne Stanley's face at the locked Dover Ward Saturday Aug. 31, in the Missouri Veterans Home in Cameron, Mo. Because of his progressively deteriorating dementia, Wayne lost the last five words he knew how to say in early August, and can only communicate with Barbara through yelling. "I just know he's in there, somewhere. When he looks in my eyes, he's not looking at my messed up hair, or my feet or any of that. He's looking at me,"
After making a basket, Korshawn Brown, 9, is celebrated by being hoisted onto his basketball goal by his brothers and neighbors during a pickup game in their driveway in north Columbia, Missouri.
Jim Duever prepares a smoker before examining the bee hives on his property, to ensure each hive has a queen bee present. Duever began teaching beginning beekeeping classes in the central Missouri area to combat population decrease in honeybees, caused by what he believes to be Colony Collapse Disorder.
The East Peak fire roars Saturday afternoon, on the East Spanish Peak outside of La Veta, Colorado, which caused the Spanish Peaks Scout Ranch to be completely evacuated. At its widest, the fire stretched more than 13,000 acres, forcing many ranchers in the area to evacuate.
The Harrisburg, Mo football team gathers on the sidelines of the field at Central Methodist University during the Harrisburg Football Jamboree, before their very first game in uniform. Harrisburg is a town of less than three hundred, and before the 2013 school year, the town had been unable to fund a high school football team.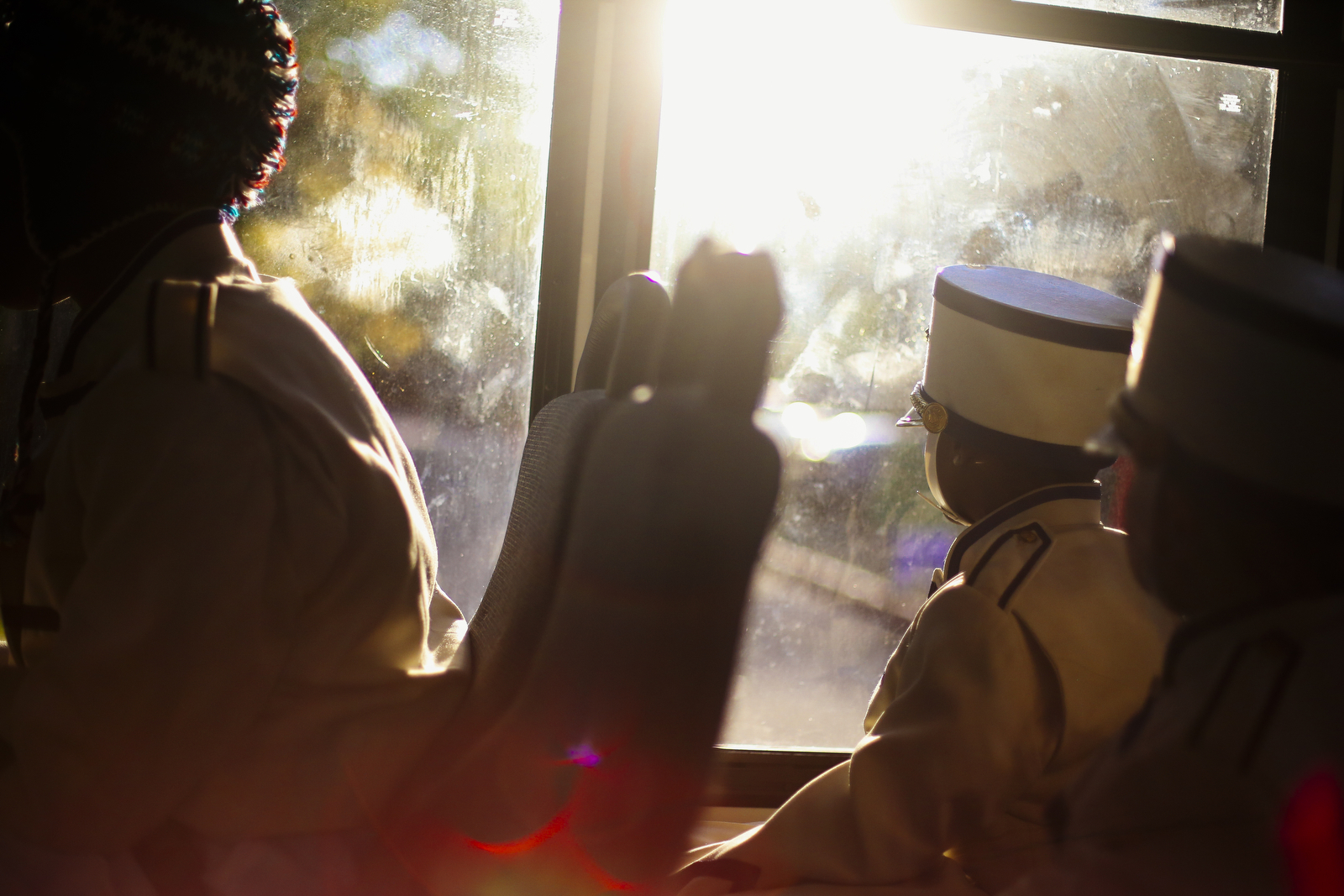 Columbia City-Wide Drumline member Noah Cooley looks out the bus window to his first parade. "Are you nervous?" Lorenzo Estes, the oldest member of the drum line, asks Cooley. "No, I'm not nervous," Cooley responded. "I was nervous my first time," Estes said. "It's okay to be nervous."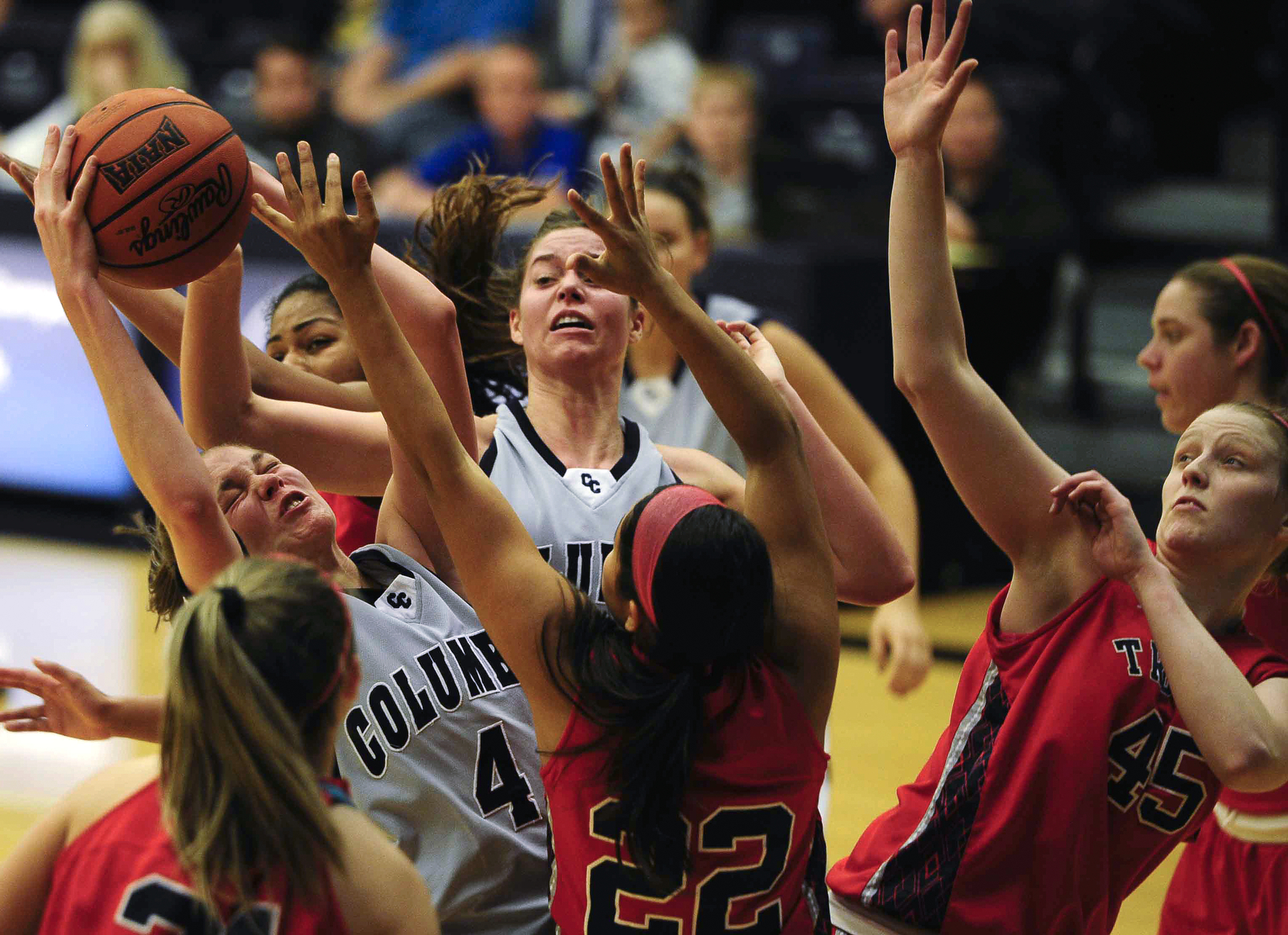 Columbia College Cougars' guard Heather English rebounds after a failed shot, while Hannibal-LaGrange players fight for the ball Tuesday Feb. 12, at Columbia College. The Cougars went on to defeat the Trojans 73-65.
Shane Eddy glances at a photo reference of an otter posing, as he cleans and guts a baby otter that a client has sent to be stuffed at Anthony Eddy's Wildlife Studio. Though hunters send animals to be stuffed by the taxidermist, the majority of their business comes from preserving pets, predominately dogs and cats.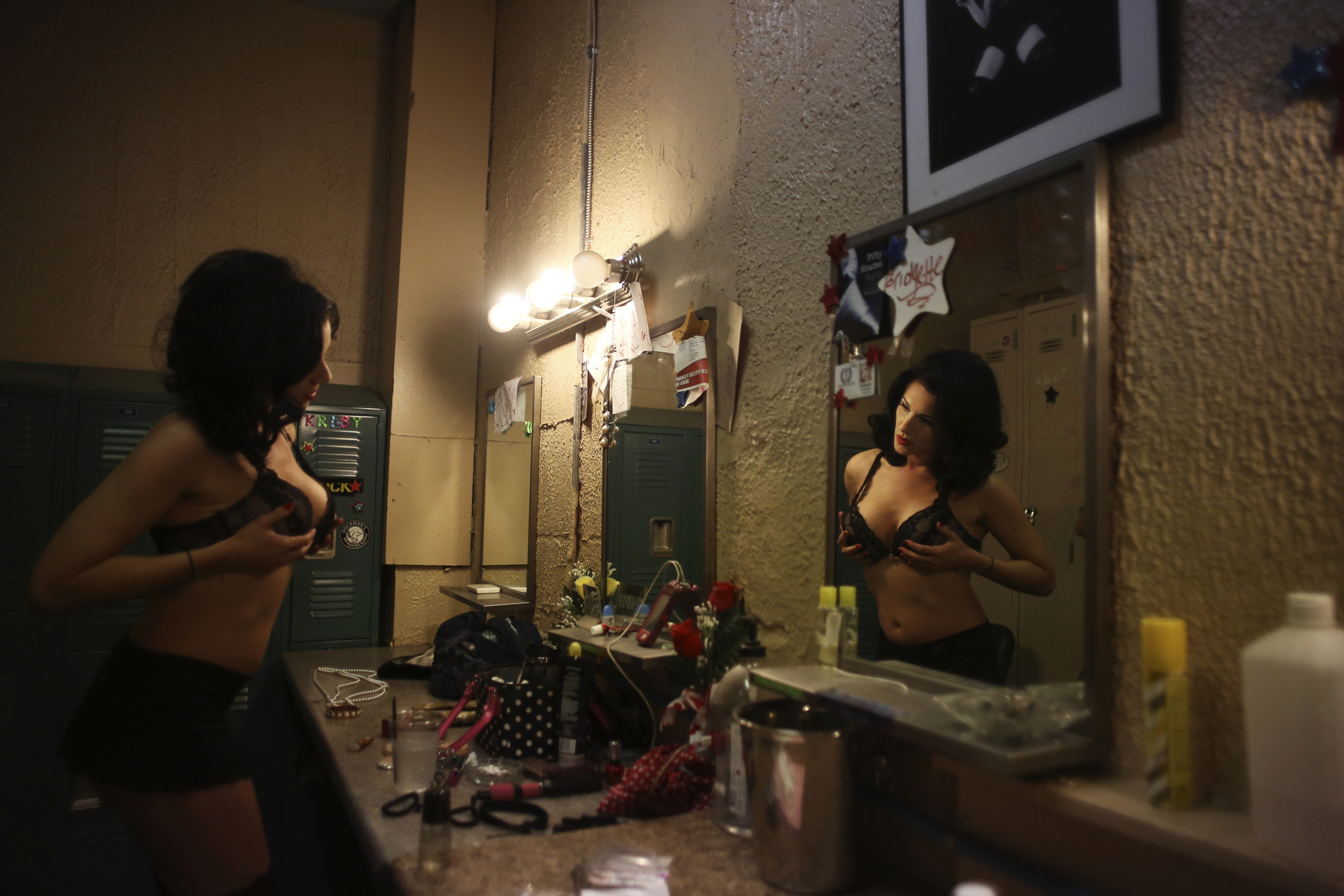 As she prepares to go on stage, Jacklyn Marceau says, "Someone who works at Denny's doesn't think about how they wait tables. I don't think of this in analytical terms like some might." Marceau teaches African-American literature and English composition at Stephens College in Columbia, MO, and performs at Club Vogue to supplement her adjunct professor salary.